We are committed to supporting veterans, reservists, and their families, both inside and outside of the workplace.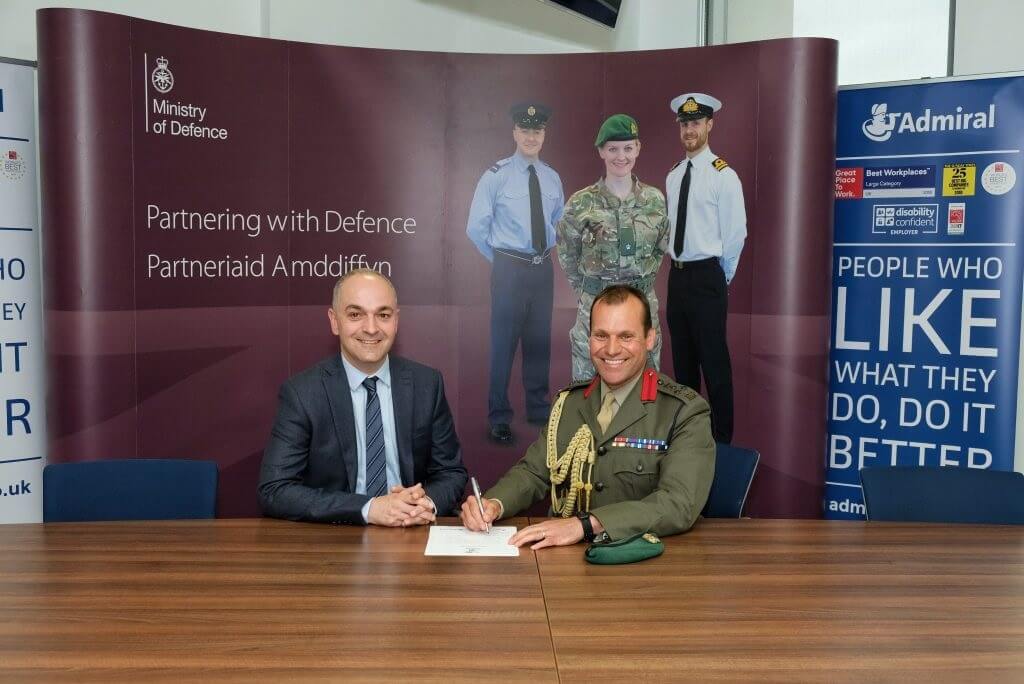 We strongly believe that our culture can support members of the Armed Forces, and we appreciate the unique skills and experience they can bring to our business.
Our goal is to help you feel comfortable and supported to be yourself. Whether that be extra support as you transition back into civilian life and start a career with us, or the flexibility you need to juggle your commitment to the Armed Forces Reserves alongside a career at Admiral, we want to accommodate you.

We have found that our supportive culture has been of particular benefit to our colleagues with Armed Forces associations, enabling them to pursue a Reservist role, transition out of the Armed Forces, or work flexibly whilst their military spouse or partner is away. We are committed to providing you with the help, support and flexibility you need, and will work alongside you to ensure your unique circumstances are accommodated for.

"It's the first time since I've got out of the Army that I know I'm working for a company that supports me as much as they can and understands my situation. Civvy street can be really hard, and that's why it is so important to know that you're in a place where you will be looked after no matter what. That is what Admiral is for me."
- Matthew, who was in the Army for nearly twenty years before joining Admiral.

Armed Forces Covenant

We recognise the value serving personnel, reservists, veterans and military families bring to our business. In July 2019, we signed the Armed Forces Covenant, taking the first step towards our goal of building a lasting partnership with the Armed Forces, and becoming a renowned employer of ex-service personnel, reservists and their families. We know from experience that our unique culture fosters the transition back into civilian life, and so we actively recruit through the CTP and TechVets.

Reservists

We seek to support our employees who choose to be members of the Reserve Forces by accommodating training and deployment. Where you are attending training as part of your duties, we will pay any deficit in salary for 10 days per year of the training required. This time will not be taken from your holiday allowance. We will endeavour to be as flexible as possible with shift patterns and working hours to allow you to attend training and drill nights.

Veterans

We offer support to veterans who join us as they transition back into civilian life, wherever they are on that journey. We facilitate one-to-one support through our Employee Assistance Program and have an Armed Forces community you can reach out to, to help you find your feet.

Service Spouses, Partners and Families

We strive to support the employment of service spouses, partners, and families, and we endeavour to offer a degree of flexibility in granting leave for them before, during, and after a partner's deployment. This is tailored to each individual's circumstance and would be agreed with their manager.