We are not here to mass-recruit. We don't bring in a big group of MBAs and then hope for the best ones to emerge and the others to leave us. What we are looking for is a handful of special individuals who are seeking a personalized experience that will give them opportunities, challenges and freedom to explore – ultimately, for them to become the future leaders of this FTSE 100 company.
Yes, we do insurance – bet you think it's boring? Most of us thought that too. But then we discovered Admiral and the strategic opportunities and challenges of the industry – one where you can really make a difference. And we never left… If you are curious, pragmatic, nice to work with and are not afraid of making your own way, we want to hear from you.
We need leaders who want to have impact - and we'll help you get there.

Building Future Leaders, one at a time
So who are we - and what can we offer you

Founded by two INSEAD MBAs, the Admiral Group is "start-up that made it". We're a FTSE 100 financial services company, with a market cap of over £6bn and are recognized as one of the most profitable Property & Casualty (P&C) insurance companies in Europe.
Today we primarily sell car insurance to private individuals - we're market leaders in the UK but also have operations in Spain, Italy, France, and the USA. We also pioneered price comparison of car insurance in the UK and now also have price comparison operations in Spain, France, the USA, Mexico, and India. More recently, we have expanded into home and travel insurance, as well as financial products like loans.
A great company culture is integral to who we are, and in 2019 Admiral was voted the best big company to work for in the UK by the Sunday Times. We have won similar awards across all our international locations and with Milena Mondini as Group CEO; we are just one of two companies in the FTSE 100 with both a female CEO and a female chair - something we're very proud of.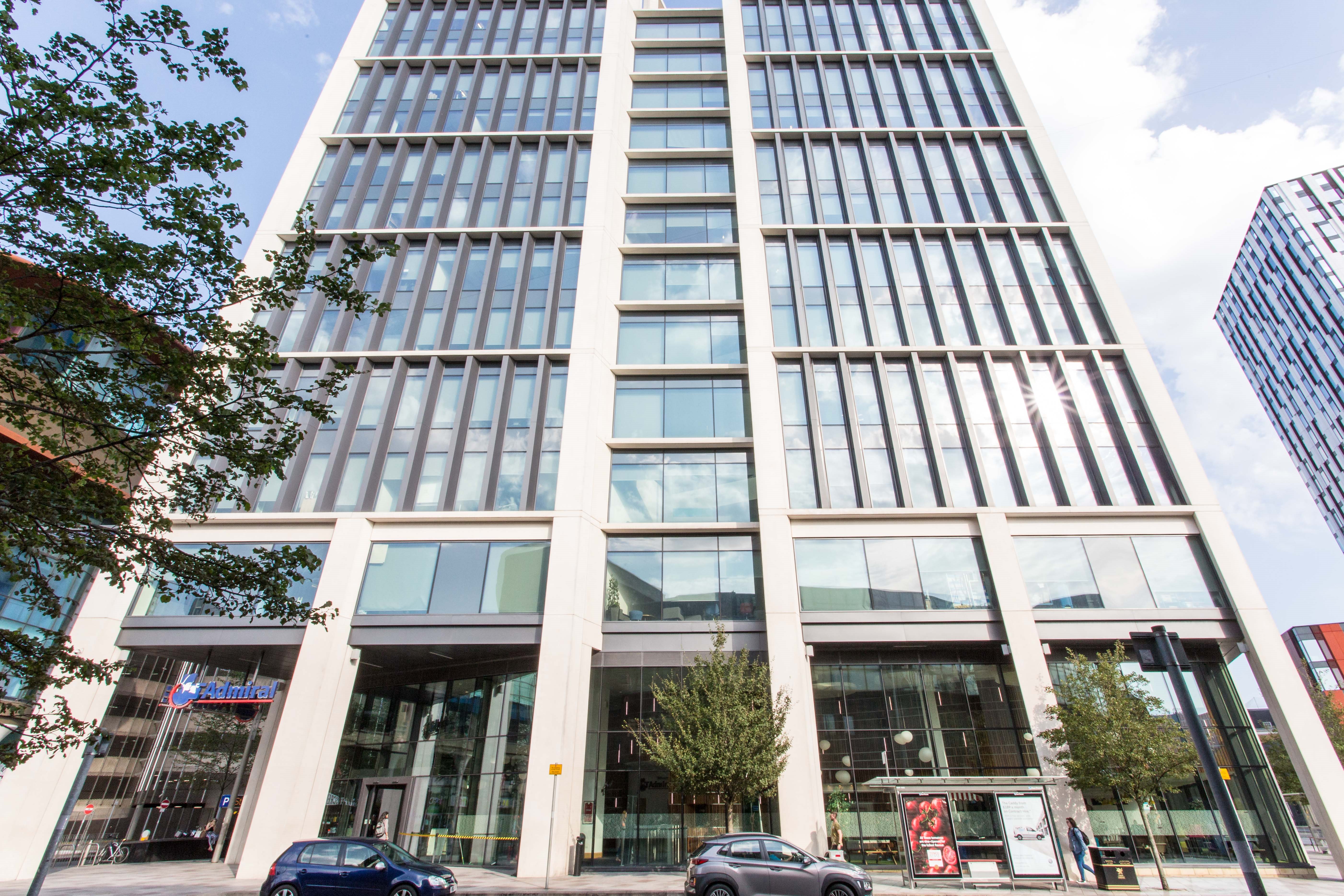 The importance of MBAs to Admiral's success

Admiral is an MBA success story. Our founders, Henry Englehardt and David Stevens, met at INSEAD in 1988. Many of our most senior managers came to Admiral following their MBA. We highly value the insights, ideas, and experience that an MBA brings, so we are always on the lookout for talented people to drive our business forward.

We don't know what Admiral will look like in 15 years' time, but we know it will be different. There are no barriers to what Admiral can achieve.
For those of you who see Admiral as in insurance company - we say that's what we mostly do now. But in the future - who knows? What has this got to do with you? Everything. We need the next generation of leaders, business builders, and managers.
We need people who are bright, hungry, intelligent, and decent. That's why we keep coming back to recruit MBAs. Our Group CEO, Milena Mondini (herself an INSEAD alumna), needs the strongest people she can find to take Admiral to the next level.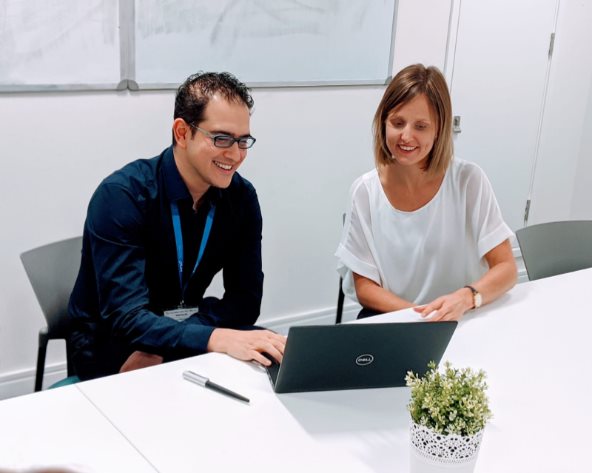 MBA Opportunities

Many of our most senior leaders began their Admiral journey on one of our MBA Leadership Programs. Our UK insurance CEO Cristina Nestares, as well as our Spanish CEO Sarah Harris, joined on the Future Leaders Program. Alberto Schiavon, our US CEO and Cosmin Sarbu, Head of Travel in the UK, joined on the SPARK Leadership Program. Whatever your experience, we're looking for people who can take nothing and make something; we're looking for people who make teams better; we're looking for people who can inspire and motivate those around them; we're looking for people who can grow into being great leaders. Why not you?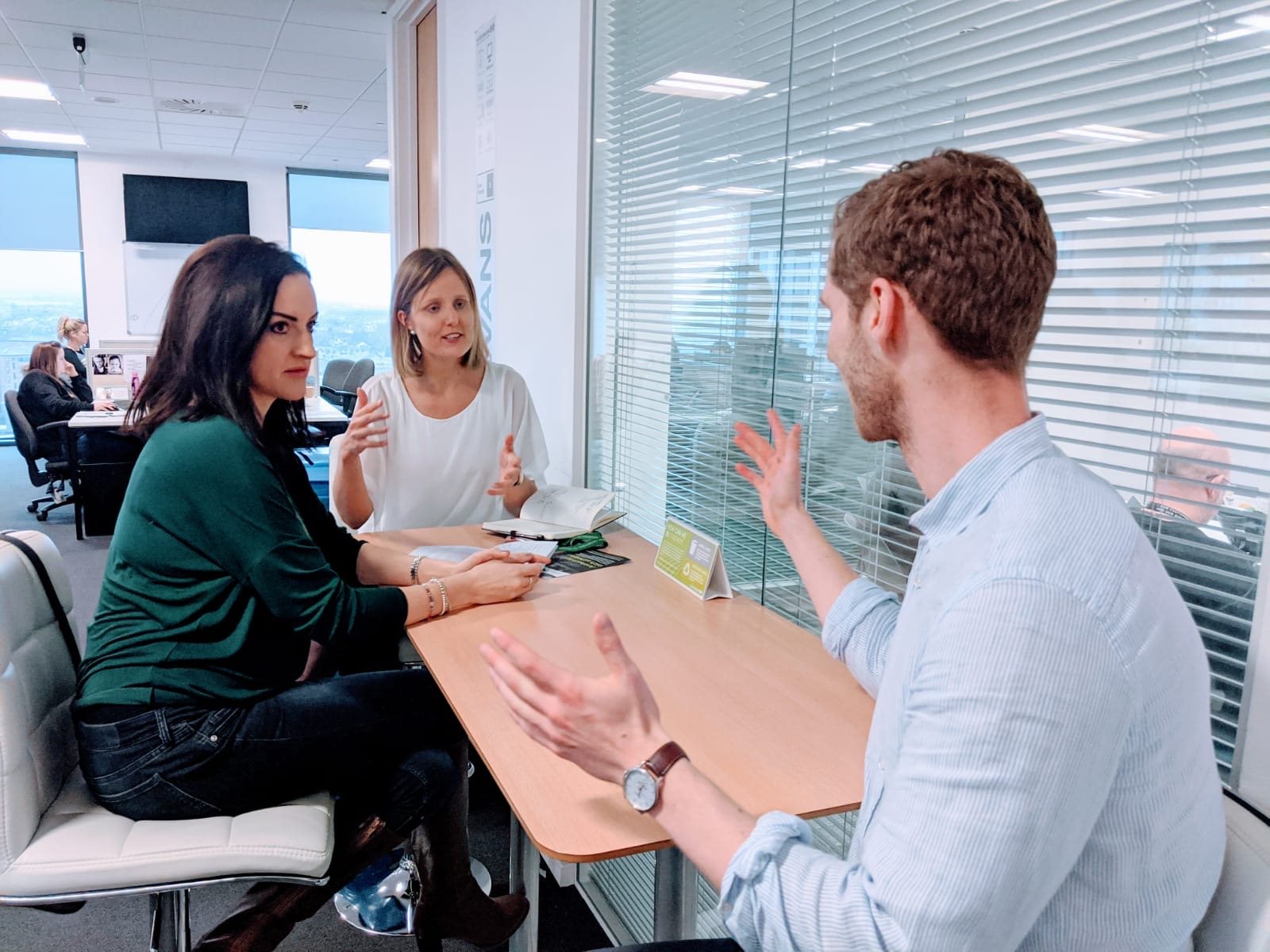 Future Leaders Program
Our future leaders work as internal senior strategy consultants, also known as Business Development Managers (BDMs), working directly for CEOs and senior management to solve real business problems. In the UK, the role reports directly to our Group CEO, Milena Mondini, and focuses on three areas – strategy, new ventures, and product – both in the UK operations and internationally. We are looking for leaders who want to have an impact - and we'll help you get there.
Applications for this programme will be open from the 25th of January 2021.

Strategic Pricing & Analytics for Risk
This program looks for analytical and strategically minded MBAs to join us as International Pricing Managers (IPMs) to help drive our pricing and risk selection capabilities into the future. You will provide strategic advice and support to Pricing and Analytics departments across the Group in order to accelerate the profitable growth of our international operations.
Applications for this programme will be open from the 18th of January 2021.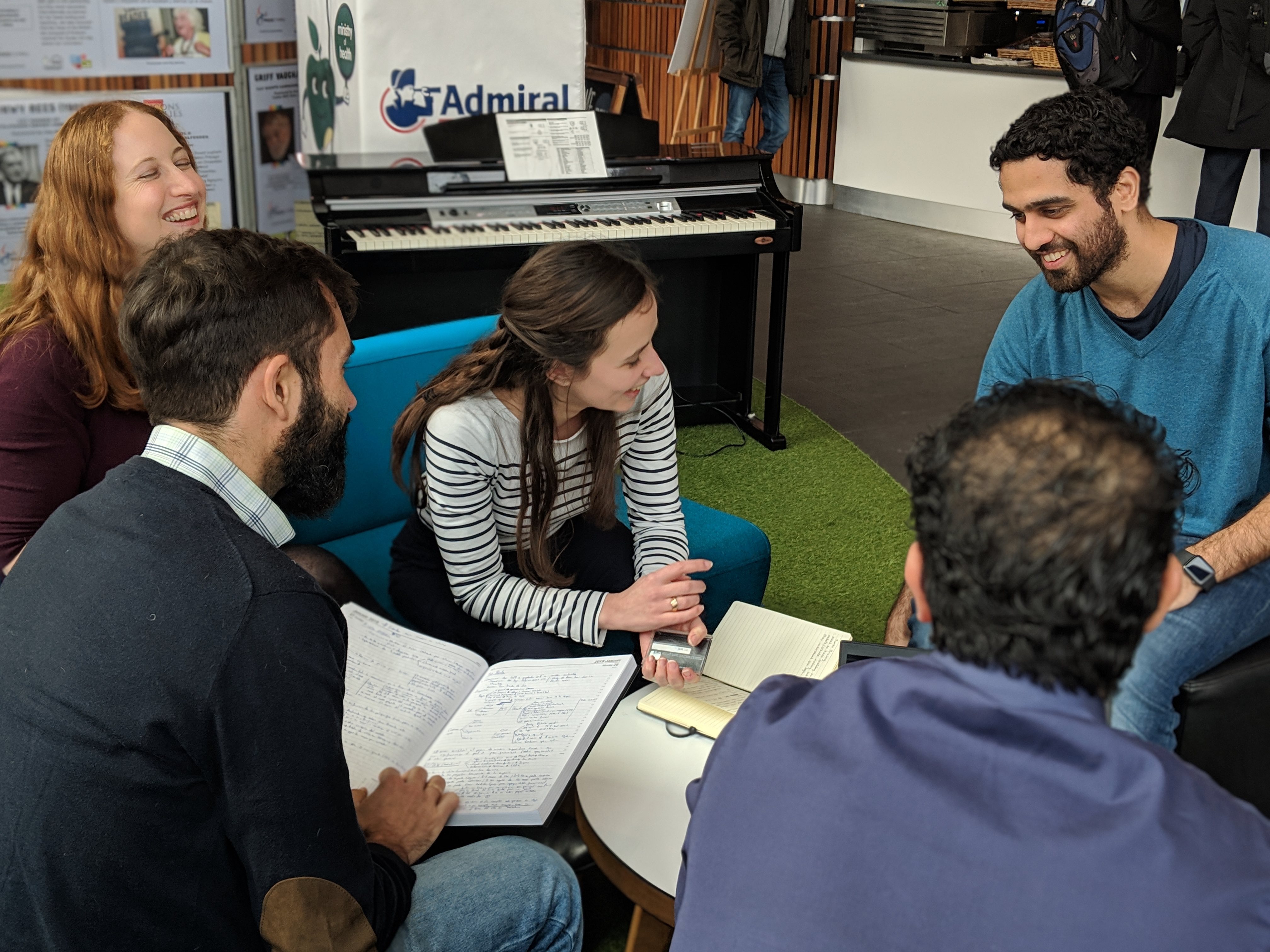 MBA Summer Internship

As an MBA intern, you will have the chance to complete a strategic project, with a focus either on our Future Leaders Program or International Pricing, giving you a real insight into the business. If you shine during your time with us, you'll have the opportunity to interview for a position on one of our MBA programs at the end of it.


We are not yet accepting applications for our 2021 summer internship.
Please check back in the new year for updates.
To find the very best MBAs we believe we need to get to know you.
That's why we offer a personalised recruitment experience, turn things around quickly and work on a flexible basis with regard to start dates.
Our Recruitment Process:
Submit your CV via our website for the role you want to apply for. If your profile looks right for us, we will invite you to complete an online mathematical test, similar to the numerical portion of the GMAT exam.

Depending on your score, you will be invited for a first stage video interview with our Executive Recruitment Team.

You will be invited for up to two additional video interviews with members of the Business Development team or the International Pricing team (depending on the route you've chosen).

The final stage of our process is an assessment day, which consists of 3-4 interviews with senior managers (usually split over 1-2 days).

Ownership, freedom and flexibility: Ignacio's journey on the Future Leaders Program in Spain
** DEFAULT postresults.teaserlabel - en-GB **
MBA
** DEFAULT postresults.contenttypelabel - en-GB **
Blog
** DEFAULT postresults.publishdate - en-GB **
07/12/2020
** DEFAULT postresults.summarylabel - en-GB **
Admiral career to-date I joined Admiral on the Future Leaders Program in the Spanish operations in 2016, after completing my MBA at INSEAD. Although my focus was Spain, I also worked on some projects for our Italian operations. With time, I began to take on more operational responsibilities beyond the project management and consulting-based work on the Future Leaders Program. I started working on a project developing a new distribution channel using brokers. I spent time understanding the broker channel and preparing an entire strategy for the product launch. Things went well and it now drives a lot of growth in Spain. I also worked with the Corporate Governance team from 2018 to late 2020, which was completely new to me, as my background is in mechanical engineering. At the end of 2019, I changed roles to lead the Loss Ratio area (Pricing, Analytics & Data) in Spain. A long-term career path Before joining Admiral, I had a vague idea of what I wanted to do but no fixed plan per se. Contrary to the quite rigid expectations in many consulting firms, the future of my career with Admiral was very open, which was both exciting and worrying at the same time. The Future Leaders Program is a transitory program, which prepares you to move into a more general management role. The role you move into depends on your location, your skills, and the opportunities that arise within the business. This openness and flexibility is one of the most attractive characteristics of the program. Since joining Admiral, I've been involved in some very different things. I haven't been restricted to one single area of the business and with each move forward in the company, I have gained additional ownership and accountability. Why Admiral I already had other offers from big-name companies before I even heard about Admiral. I had no intention of considering an alternative. But that all changed when I met people from the Admiral Group and started speaking to them. Firstly, I became interested in the industry which, although it did not look very attractive to me from the outside,  became fascinating once I started to understand its complexity and how the different areas involved in it have to coordinate very smoothly. Secondly, I was interested in the possibility of progressing into a general management role. I knew that I wanted to be a manager and was eager to see where my skills could fit at Admiral to make this happen. I wanted to have ownership and P&L responsibilities after my MBA and the position at Admiral allowed me this.   Finally, the management and the company culture won me over.  There's a lot of autonomy and people are given challenges and trusted to deliver results, in order to make things happen. This was very attractive for someone with ambition and the drive to create a successful career for themselves.  Autonomy to deliver on your own projects One of the most exciting and challenging projects that I've been given to date was the development of our broker channel. Not only was it complex, but it was also vast. I was aware of the impact of this project. It's now one of our main growth drivers in Spain, which is exciting as I have been able to work on it from inception. Through this project I was able to gain expertise and skills, move around the country, and work with diverse teams across the business - from legal to commercial and pricing. This project is the perfect example of why I joined Admiral. I was trusted by Sarah, our Spanish CEO, and the director team. They asked me to make it happen. I had the support and backing from the senior managers but was given the autonomy to learn for myself and deliver something successful. This ownership and freedom given to me is one of my favourite things about the role. Advice to MBAs considering Admiral I think it is important to take a step back and think of your long-term goals. Where do you want to be in 10 years? Ask questions, speak to as many people as you can. Find out where you could fit in with the future of the company.  Working in lockdown This year has been intense. We have worked long hours and realised the challenges of working from home. But it's been a success. Together we have all faced many of the same trials, both professionally and personally. We have learned a lot and can now operate 100% remotely in our Spanish operation. We have seen a complete shift in the way our days are structured, and we have embraced new ways of working and managing teams. I don't think we have ever worked as smartly as we are today.   You can find out more about the journeys our MBAs have taken here or read more about our MBA Leadership Programs. Alternatively, follow our MBA Leadership page on Linkedin.
Read on


Managing international teams and challenging the status quo: Amit's experience on the SPARK program
** DEFAULT postresults.teaserlabel - en-GB **
MBA
** DEFAULT postresults.contenttypelabel - en-GB **
Blog
** DEFAULT postresults.publishdate - en-GB **
19/11/2020
** DEFAULT postresults.summarylabel - en-GB **
Amit joined Admiral in August 2016 on the SPARK program, as an International Pricing Manager after his MBA at LBS. Background Education: BA Economics from Cornell University, MBA from London Business School Languages: English, Hindi Home country: USA Admiral anniversary: August 2016 Description of role I manage a Cardiff based data science internal consulting team and recently the local data science team in the USA as well. In total, this amounts to nine people spread over two continents. We work on building models that use new data sources such as vehicle safety characteristics and map information. Countries worked in with Admiral The USA, Italy, France, Spain (and the UK of course). Most memorable project and why My most memorable project is the first one where I managed someone else. The transition from being an individual contributor to a manager is one of the most significant learning moments I have had in my career. The MBA prepared me for this to some extent, but I think the only real way to understand the challenges and solutions is through experience. Best advice you've been given and advice you would give a new IPM Challenge the status quo. Admiral is very welcoming of new ideas. It may feel intimidating in the beginning to question people who have decades of experience in the industry, but it is the key to adding value. Favourite thing about your job My teammates! You can find out more about the journeys our MBAs have taken here or read more about our MBA Leadership Programs. Alternatively, follow our MBA Leadership page on Linkedin.
Read on

MBA SPARK Leadership Program
** DEFAULT listwidget.vacancypartial.salary - en-GB **
** DEFAULT listwidget.vacancypartial.locationfreetext - en-GB **
Cardiff
Department
Pricing and Analytics
MBA
Office address
Tŷ Admiral, David Street, Cardiff, CF10 2EH
** DEFAULT listwidget.vacancypartial.description - en-GB **
Strategic Pricing & Analytics for Risk We're looking for analytical and strategically minded MBAs to help drive our pricing and risk selection capabilities into the future. About the Company
** DEFAULT listwidget.vacancypartial.reference - en-GB **
4577
** DEFAULT listwidget.vacancypartial.expirydate - en-GB **
26/02/2021

View
Shortlist
MBA Future Leaders Program 2021
** DEFAULT listwidget.vacancypartial.salary - en-GB **
** DEFAULT listwidget.vacancypartial.locationfreetext - en-GB **
Cardiff
Office address
Tŷ Admiral, David Street, Cardiff, CF10 2EH
** DEFAULT listwidget.vacancypartial.description - en-GB **
"Admiral Group is looking for a handful of special individuals who are seeking opportunities, challenges and the freedom to create their own career path – ultimately, for them to become the future lea
** DEFAULT listwidget.vacancypartial.reference - en-GB **
4576
** DEFAULT listwidget.vacancypartial.expirydate - en-GB **
26/02/2021

View
Shortlist
View all jobs