We are not here to mass-recruit. We don't bring in a big group of MBAs and then hope for the best ones to emerge and the others to leave us. What we are looking for is a handful of special individuals who are seeking a personalized experience that will give them opportunities, challenges and freedom to explore – ultimately, for them to become the future leaders of this FTSE 100 company.
Yes, we do insurance – bet you think it's boring? Most of us thought that too. But then we discovered Admiral and the strategic opportunities and challenges of the industry – one where you can really make a difference. And we never left… If you are curious, pragmatic, nice to work with and are not afraid of making your own way, we want to hear from you.
We need leaders who want to have impact - and we'll help you get there.

Building Future Leaders, one at a time
So who are we - and what can we offer you

Founded by two INSEAD MBAs, the Admiral Group is "start-up that made it". We're a FTSE 100 financial services company, with a market cap of over £6bn and are recognized as one of the most profitable Property & Casualty (P&C) insurance companies in Europe. View the latest company results here.
Today we primarily sell car insurance to private individuals - we're market leaders in the UK but also have operations in Spain, Italy, France, and the USA. We also pioneered price comparison of car insurance in the UK and now also have price comparison operations in Spain, France, the USA, Mexico, and India. More recently, we have expanded into home and travel insurance, as well as financial products like loans.
A great company culture is integral to who we are, and in 2019 Admiral was voted the best big company to work for in the UK by the Sunday Times. We have won similar awards across all our international locations and when Milena Mondini takes over as Group CEO next year, we will be one of just two companies in the FTSE 100 with both a female CEO and a female chair - something we're very proud of.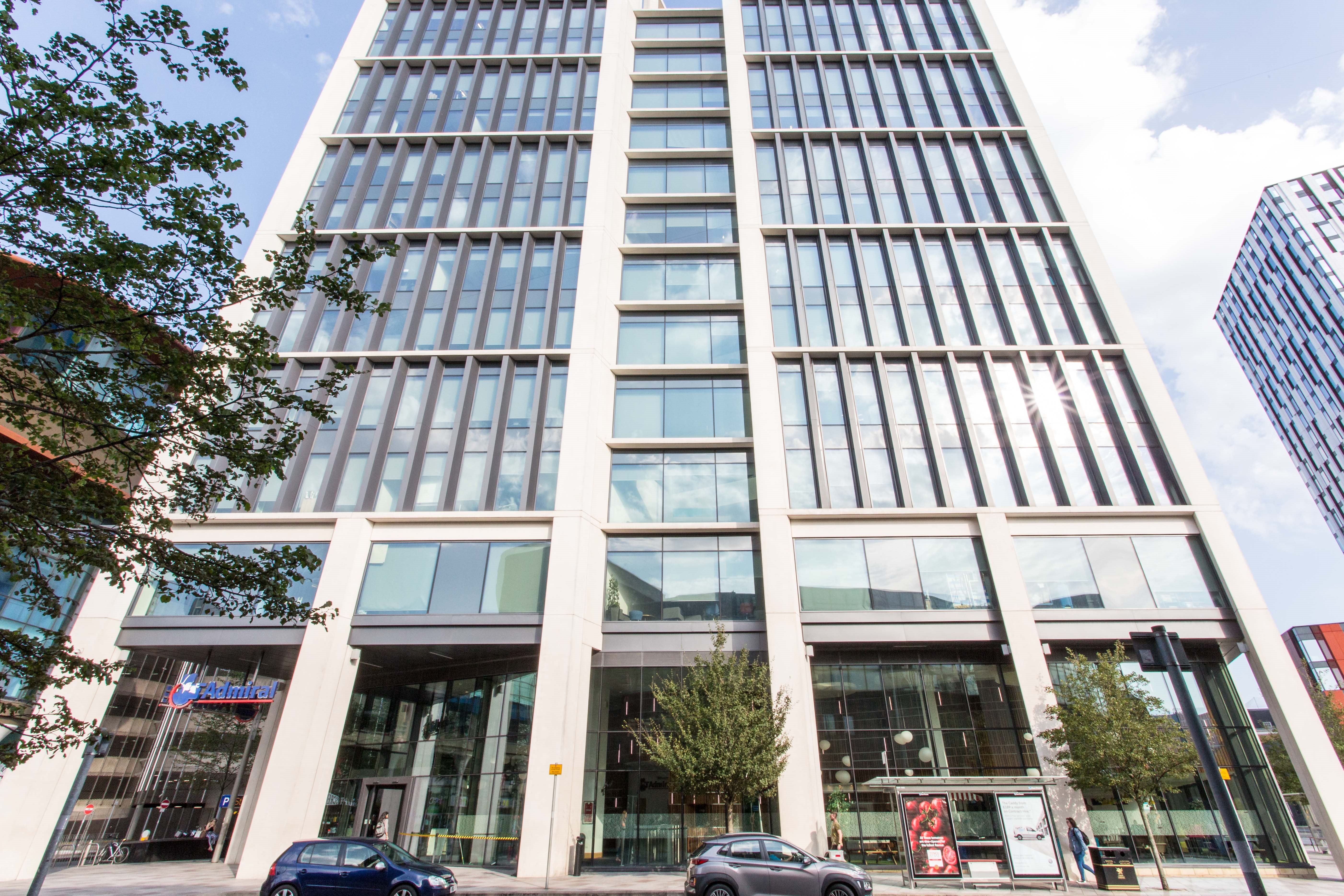 The importance of MBAs to Admiral's success

Admiral is an MBA success story. Our founders, Henry Englehardt and David Stevens, met at INSEAD in 1988. Many of our most senior managers came to Admiral following their MBA. We highly value the insights, ideas, and experience that an MBA brings, so we are always on the lookout for talented people to drive our business forward.

We don't know what Admiral will look like in 15 years' time, but we know it will be different. There are no barriers to what Admiral can achieve.
For those of you who see Admiral as in insurance company - we say that's what we mostly do now. But in the future - who knows? What has this got to do with you? Everything. We need the next generation of leaders, business builders, and managers.
We need people who are bright, hungry, intelligent, and decent. That's why we keep coming back to recruit MBAs. When Milena Mondini (herself an INSEAD alumna) becomes CEO next year, she needs the strongest people she can find to take Admiral to the next level.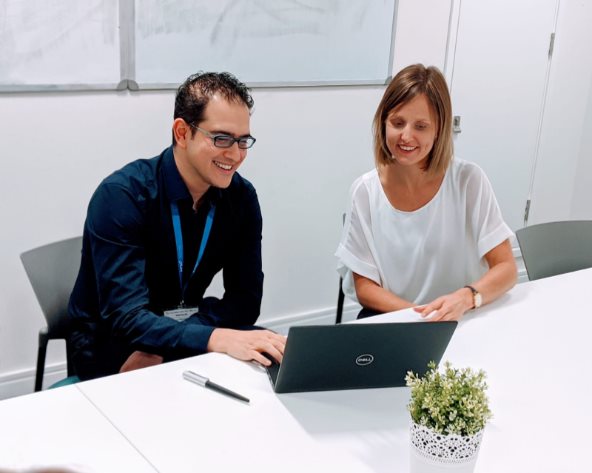 MBA Opportunities

Many of our most senior leaders began their Admiral journey on our Future Leaders Program. Our UK insurance CEO Cristina Nestares, as well as our Spanish CEO Sarah Harris, joined via this track. Alberto Schiavon, our US CEO and Cosmin Sarbu, Head of Travel in the UK, joined on the International Pricing track. Whatever your experience, we're looking for people who can take nothing and make something; we're looking for people who make teams better; we're looking for people who can inspire and motivate those around them; we're looking for people who can grow into being great leaders. Why not you?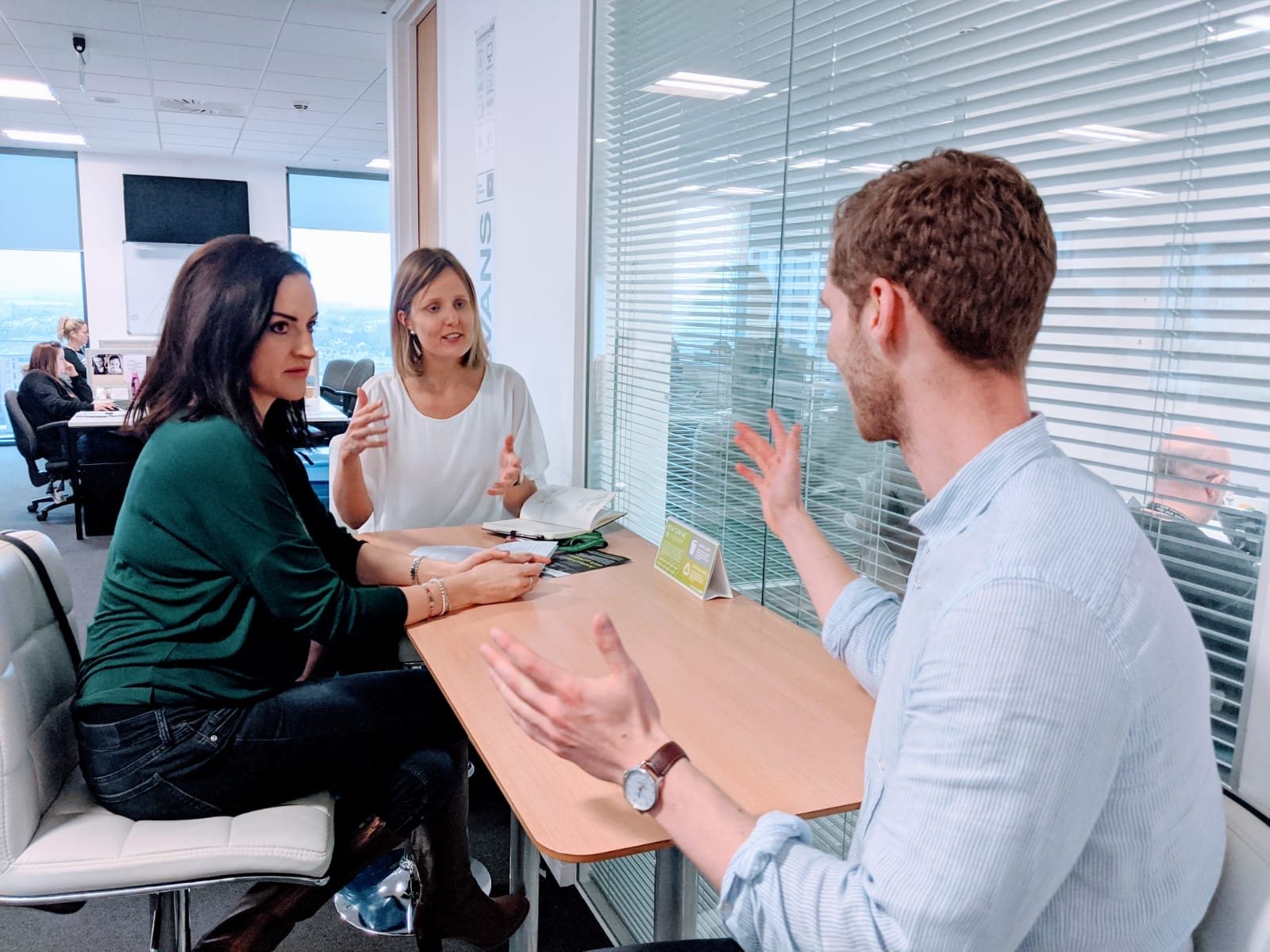 Future Leaders Program
Future Leaders work as internal senior strategy consultants for CEOs and senior management to solve real business problems. In the UK, the role reports directly to our Group CEO Designate, Milena Mondini and focuses on three areas – strategy, new ventures and product – both in the UK operations and internationally.

(Applications will open late August)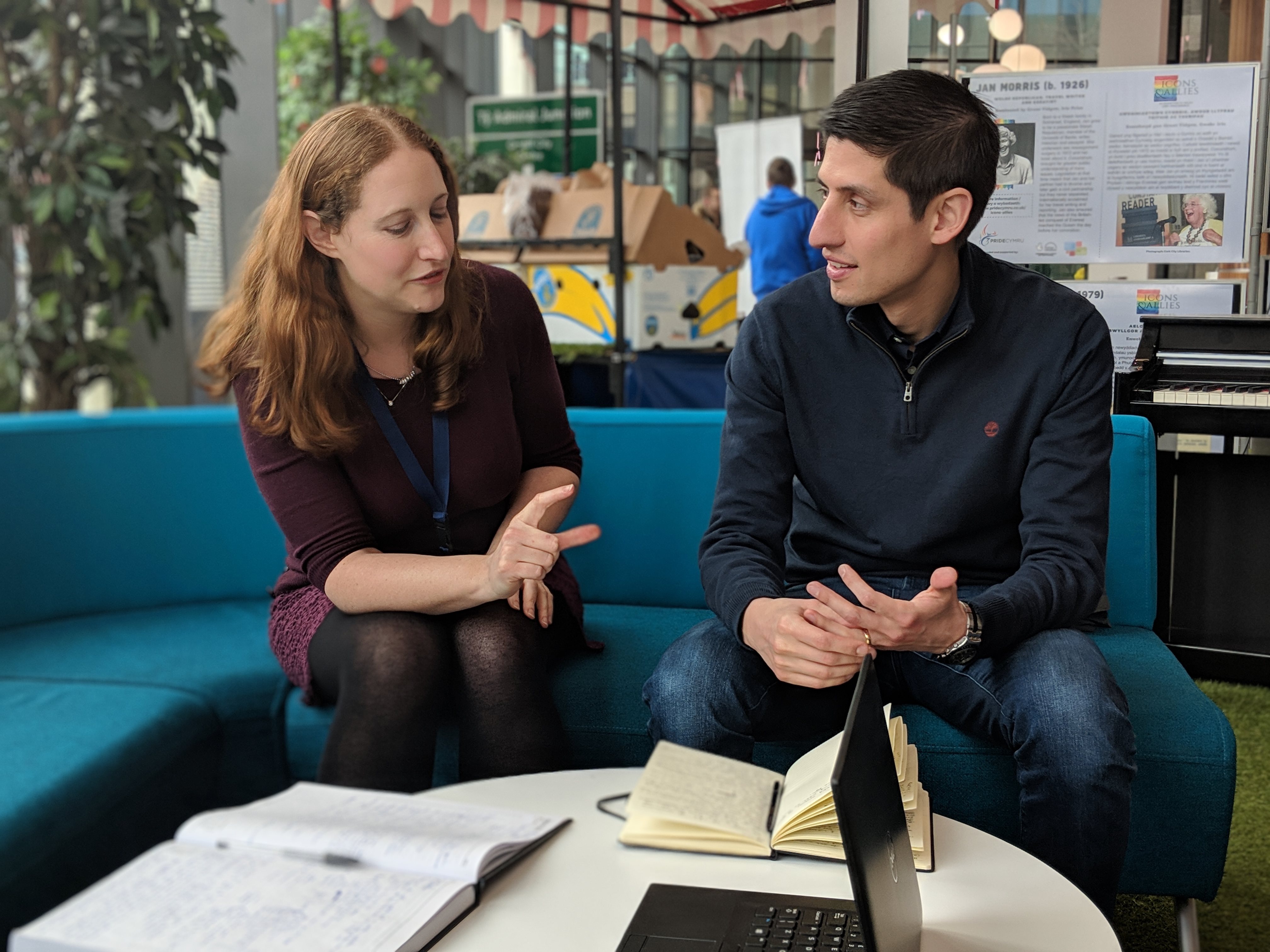 International Pricing Manager (IPM)

IPMs provide strategic advice and support to Pricing and Analytics departments across the Group in order to accelerate the profitable growth of our international operations. IPMs report to our Head of International Pricing, Peter Marissen, and focus on strategic and operational assignments.
(Applications will open late August)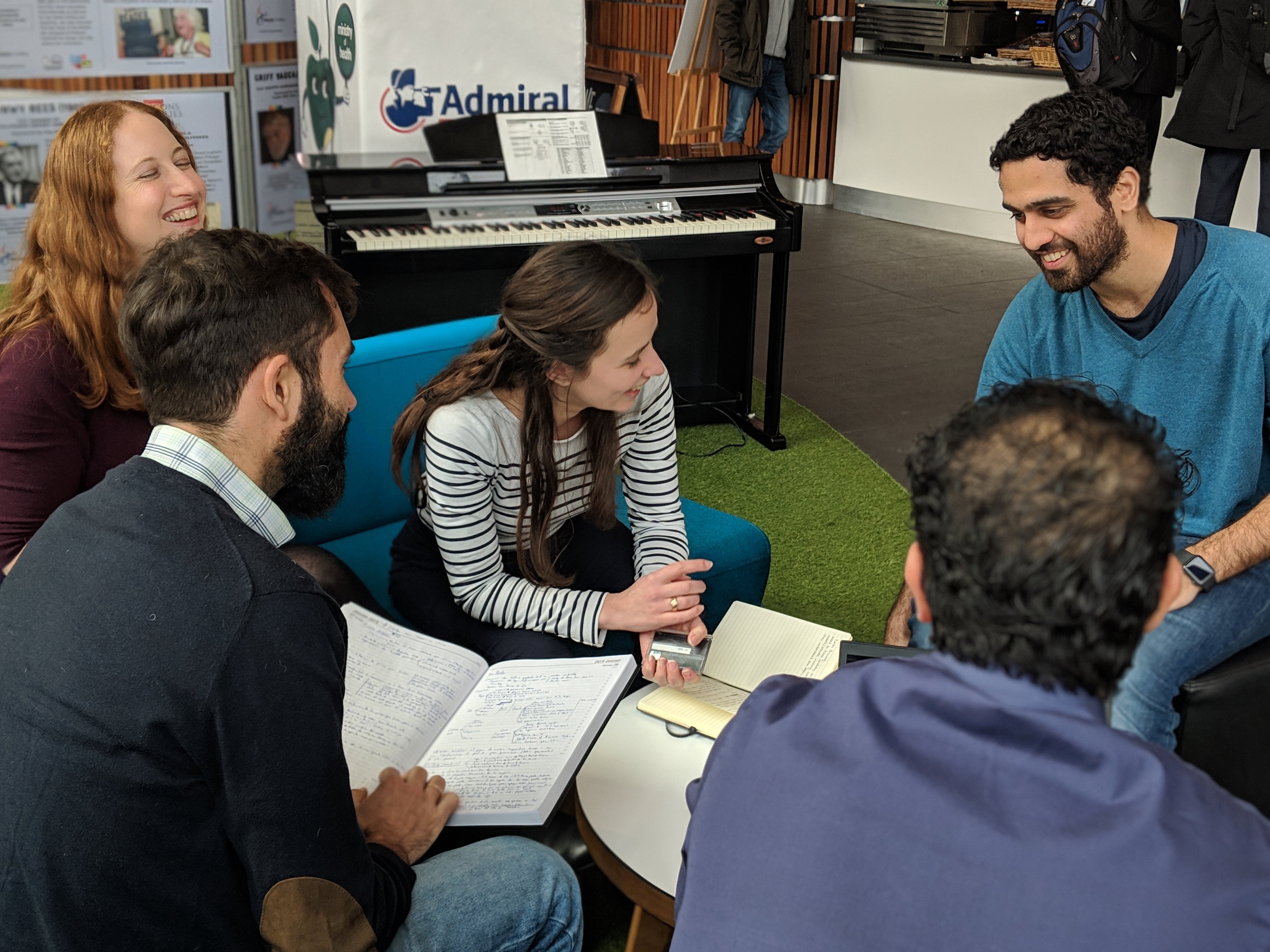 MBA Summer Internship

As an MBA intern, you will have the chance to complete a strategic project, with a focus either on our Future Leaders Program or International Pricing, giving you a real insight into the business. If you shine during your time with us, you'll have the opportunity to interview for a position on one of our MBA programs at the end of it.
To find the very best MBAs we believe we need to get to know you.
That's why we offer a personalised recruitment experience, turn things around quickly and work on a flexible basis with regard to start dates
Our Recruitment Process:
Submit your CV via our website for the role you want to apply for. If your profile looks right for us, we will invite you to complete an online mathematical test, similar to the numerical portion of the GMAT exam.

Depending on your score, you will be invited for a first stage video interview with our Executive Recruitment Team.

You will be invited for up to two additional video interviews with members of the Business Development team or the International Pricing team (depending on the route you've chosen).

The final stage of our process is an assessment day, which consists of 3-4 interviews with senior managers (usually split over 1-2 days).

MBA Mentoring Support at Admiral
** DEFAULT postresults.teaserlabel - en-GB **
MBA
** DEFAULT postresults.contenttypelabel - en-GB **
Blog
** DEFAULT postresults.publishdate - en-GB **
24/07/2020
** DEFAULT postresults.summarylabel - en-GB **
When we recruit MBAs we are looking for a handful of special individuals who are seeking a personalised experience that will give them the opportunities, challenges and freedom to explore. We believe mentoring should not but one set program, but it should be tailored to the needs of each individual that works with us. MBAs have the autonomy to make an impact and we are here to support you in an environment where you will ultimately be making the decisions in the projects you work on.Simon (INSEAD 2010) joined Admiral in 2019 on the Future Leaders Program. We spoke to him about the mentoring support he received as an experienced MBA through his first year before recently stepping into his new role as CFO of Admiral Pioneer. Mentoring support"I joined the Future Leaders Program with several years of post-MBA experience, so in my first few months, the main thing for me was to focus on doing my job well and not be micromanaged by an overbearing mentoring system. Marisja (Head of International Business Development and Investor Relations) did an incredible job tailoring her management style to my situation as someone who completed their MBA a few years before joining Admiral.What I needed, was support on very specific things, like help to unblock a particular issue, or just to bounce ideas off. I felt like it was very much led by me." I got all the support I needed, and none that I didn't. And that was good. Simon Flynn Experience working with the CEO "In terms of learning from the CEO, it was one of the things I experienced in the first six months. David (Group CEO) had been invited to a meeting by an external company that wanted to partner with us, and he asked me to join him as he knew I was interested in this area.We went to the car park and jumped in his car and, whilst I was navigating on Google Maps, he drove us to this meeting about half an hour away. That was a really good experience - I was very impressed that even as a fairly new MBA employee at Admiral, I was on the CEO's radar. The meeting itself was another fantastic opportunity to learn alongside the CEO. I don't know of many places where that happens quite so easily." Feedback and progression  "As I was coming towards my one-year anniversary, I reached out to seven or eight leaders in the business to get some feedback. This included David (Group CEO) and Cristina (UK CEO), who agreed it had been a very successful year. I wanted to have an open chat about how I might make the next year even better and where I might be best placed to work in the future. I always found people very available for that kind of conversation, which I think is hugely valuable." Support and a personalized experience  At Admiral, it is up to you make your own career, but you will be supported in an individualised way to make it happen. Simon Flynn "This is one thing that really does distinguish Admiral from other MBA programs: we think about the individual and tailor the experience to each person. That is different from some of the big consulting firms, where the programs are very set. Here, there's an option to say "You know what, I would love to go to Spain for a year to learn about claims!" for example.I have received a truly tailored experience; in my case, I didn't want any international projects, because I've spent so much time overseas in my career already. So, my preference was to stay in the UK, and that was listened to from the start, even going back to the recruitment process.All in all, I can thoroughly recommend the Future Leaders Program – both if you're a recent MBA, but also if you have several years of post-MBA experience like me. It's tailored to you and will allow you to build your own career path from the start."
Read on


What we did to help the Coronavirus response
** DEFAULT postresults.teaserlabel - en-GB **
General
** DEFAULT postresults.contenttypelabel - en-GB **
Blog
** DEFAULT postresults.publishdate - en-GB **
22/07/2020
** DEFAULT postresults.summarylabel - en-GB **
So, what have we done for:  Our Community We have set up the £4 million Admiral Support Fund for Covid-19, which is predominantly providing funding and support in South Wales, where we are based, to the NHS, charities, support groups and will also allow us to contribute to any insurance industry wide charitable effort. We have been active in helping several charities and groups, which we are extremely proud of. Here are just a few ways we have helped: Supported Swansea, Cardiff and Newport food-banks – diverted our fruit supply to these extremely important community organisationsSupported The Wallich with food supplies  Donated to The Play Yard which provides meals for under privileged children and familiesDonated to St Thomas Parish which distributes food / meals to vulnerable people within SA1 area, amongst other supportive initiatives£100k donated to The Community Foundation WalesFeeding NHS staff through donations to various organisations Supplying essential items to Hospitals across South Wales in the form of medical shoes, calculators, pyjamas, etc We also asked our employees to send in details of their charitable events that had been cancelled so we could support and help with fundraising for their chosen charities. Brian Martin, Head of Business Support at Admiral said: "Admiral's support means so much for our community and we will continue to work hard to help those in need in such a difficult time. " You can find out more about how we've been supporting our community here.  Our employees To support our employees, all employees are being paid their full salary and no employees are being furloughed under the UK Government funded scheme and we don't expect to benefit from any other initiatives funded by the government. Ecare, our counselling and support service for employees have also introduced a 'Dependant Line' for any dependants in employees' households to offer additional support during the pandemic 24 hours a day. We also have a Workplace Support function who order a range of equipment to make life easier for employees at home whilst working. Nearly 2800 orders so far and climbing! To help our employees get the right advice, we have teamed up with HSBC who now offer 121 telephone appointments to help anyone with their financial concerns. Our Training function "Admiral Academy" have developed several webinars, online courses and playlists for all our employees that focuses on mental health, living in lock-down and working remotely. We are also building a programme for the future of 'smart working': how we integrate remote and office time, the use of office space, how we manage teams, the cultural implications, organisational structure and technology.    Our customers We pledged to give back £110million to our car and van insurance customers in recognition of the fact that our customers stayed at home and drove less during the UK wide Covid-19 lock-down. A £25 refund was automatically given to all customers for each car and van covered with us on the 20th April 2020, a total of 4.4m vehicles. We gave the refund to reflect there have been fewer cars on the road during the lock-down which resulted in fewer claims. This was done to ensure as a company we didn't benefit during the lock-down. Our intention was to return estimated savings to our customers rather than benefit from reduced driving during the lock-down. We have also waived any motoring claims excess fees for NHS or emergency service workers and supporting NHS volunteers. We guarantee cover for customers using their vehicle to transport people, deliver medical supplies and equipment, or items to people who are self-isolating. In addition, we wanted to show our support for NHS and emergency service workers by giving them a free courtesy vehicle to keep them on the road during the lock-down. We are further supporting our customers who are in financial hardship as a result of the outbreak by being flexible with customers struggling with monthly payments. Cristina Nestares, CEO of UK Insurance at Admiral said: "During this challenging period, our main priorities have been helping our customers, supporting our local community and protecting the wellbeing of our employees, which is why we have introduced these initiatives to give something back to the customers and communities we serve. "This is an unprecedented time when people across the country are driving significantly less than before the lock-down, and we expect this to lead to a fall in the number of claims we are seeing. We want to give the money we would have used to pay these claims back to our loyal customers in this difficult time. We have also already reflected this change in driving behaviour in our pricing for customers and will continue to do so. "
Read on