We are not here to mass-recruit. We don't bring in a big group of MBAs and then hope for the best ones to emerge and the others to leave us. What we are looking for is a handful of special individuals who are seeking a personalized experience that will give them opportunities, challenges and freedom to explore – ultimately, for them to become the future leaders of this FTSE 100 company.
Yes, we do insurance – bet you think it's boring? Most of us thought that too. But then we discovered Admiral and the strategic opportunities and challenges of the industry – one where you can really make a difference. And we never left… If you are curious, pragmatic, nice to work with and are not afraid of making your own way, we want to hear from you.
We need leaders who want to have impact - and we'll help you get there.

Building Future Leaders, one at a time
So who are we - and what can we offer you

Founded by two INSEAD MBAs, the Admiral Group is "start-up that made it". We're a FTSE 100 financial services company, with a market cap of over £6bn and are recognized as one of the most profitable Property & Casualty (P&C) insurance companies in Europe. View the latest company results here.
Today we primarily sell car insurance to private individuals - we're market leaders in the UK but also have operations in Spain, Italy, France, and the USA. We also pioneered price comparison of car insurance in the UK and now also have price comparison operations in Spain, France, the USA, Mexico, and India. More recently, we have expanded into home and travel insurance, as well as financial products like loans.
A great company culture is integral to who we are, and in 2019 Admiral was voted the best big company to work for in the UK by the Sunday Times. We have won similar awards across all our international locations and when Milena Mondini takes over as Group CEO next year, we will be one of just two companies in the FTSE 100 with both a female CEO and a female chair - something we're very proud of.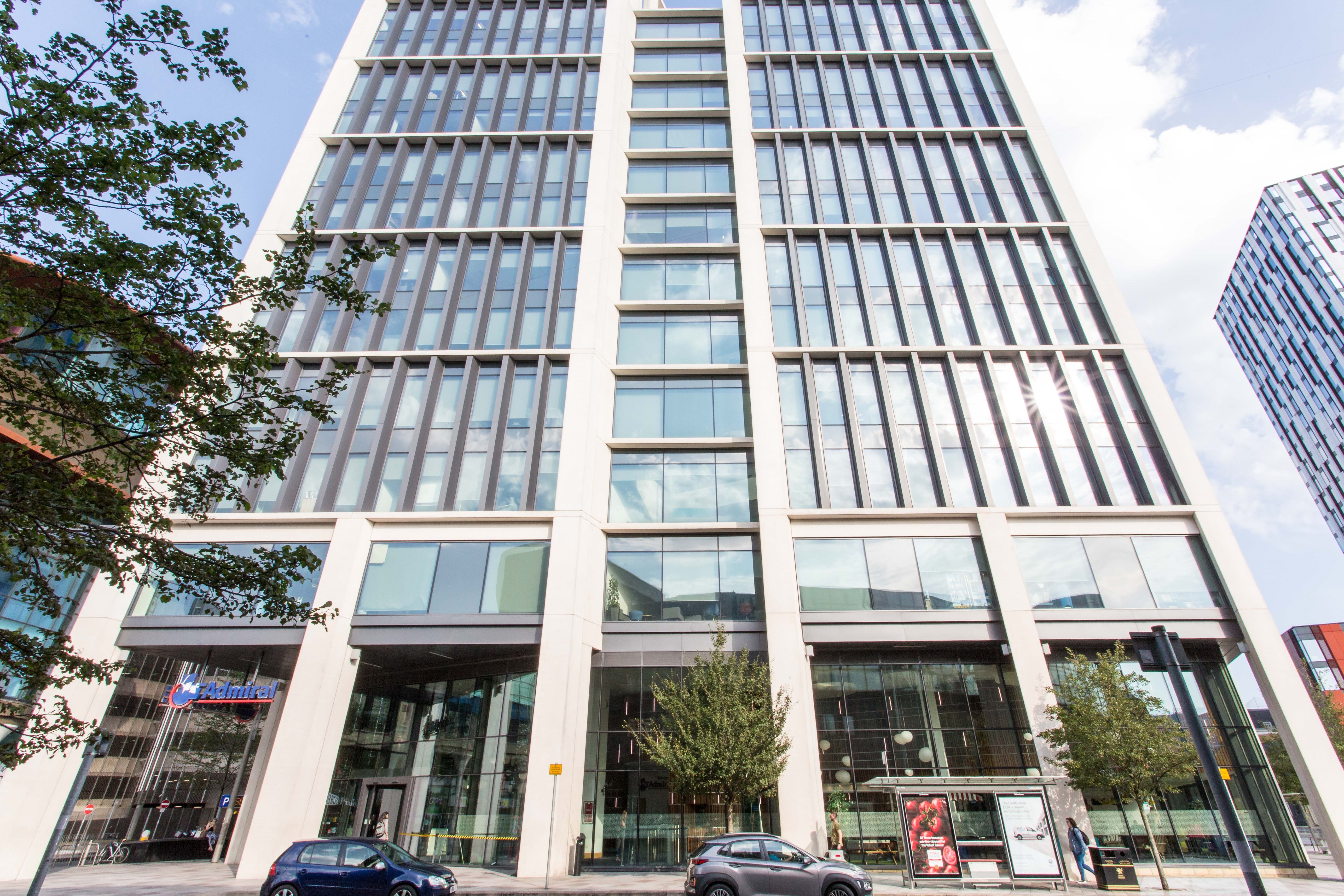 The importance of MBAs to Admiral's success

Admiral is an MBA success story. Our founders, Henry Englehardt and David Stevens, met at INSEAD in 1988. Many of our most senior managers came to Admiral following their MBA. We highly value the insights, ideas, and experience that an MBA brings, so we are always on the lookout for talented people to drive our business forward.

We don't know what Admiral will look like in 15 years' time, but we know it will be different. There are no barriers to what Admiral can achieve.
For those of you who see Admiral as in insurance company - we say that's what we mostly do now. But in the future - who knows? What has this got to do with you? Everything. We need the next generation of leaders, business builders, and managers.
We need people who are bright, hungry, intelligent, and decent. That's why we keep coming back to recruit MBAs. When Milena Mondini (herself an INSEAD alumna) becomes CEO next year, she needs the strongest people she can find to take Admiral to the next level.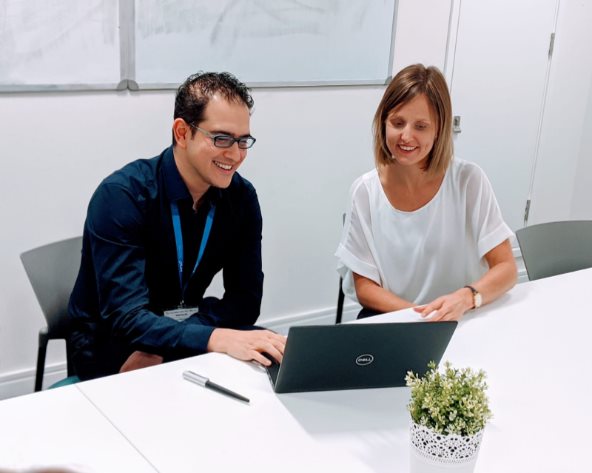 MBA Opportunities

Many of our most senior leaders began their Admiral journey on our Future Leaders Program. Our UK insurance CEO Cristina Nestares, as well as our Spanish CEO Sarah Harris, joined via this track. Alberto Schiavon, our US CEO and Cosmin Sarbu, Head of Travel in the UK, joined on the International Pricing track. Whatever your experience, we're looking for people who can take nothing and make something; we're looking for people who make teams better; we're looking for people who can inspire and motivate those around them; we're looking for people who can grow into being great leaders. Why not you?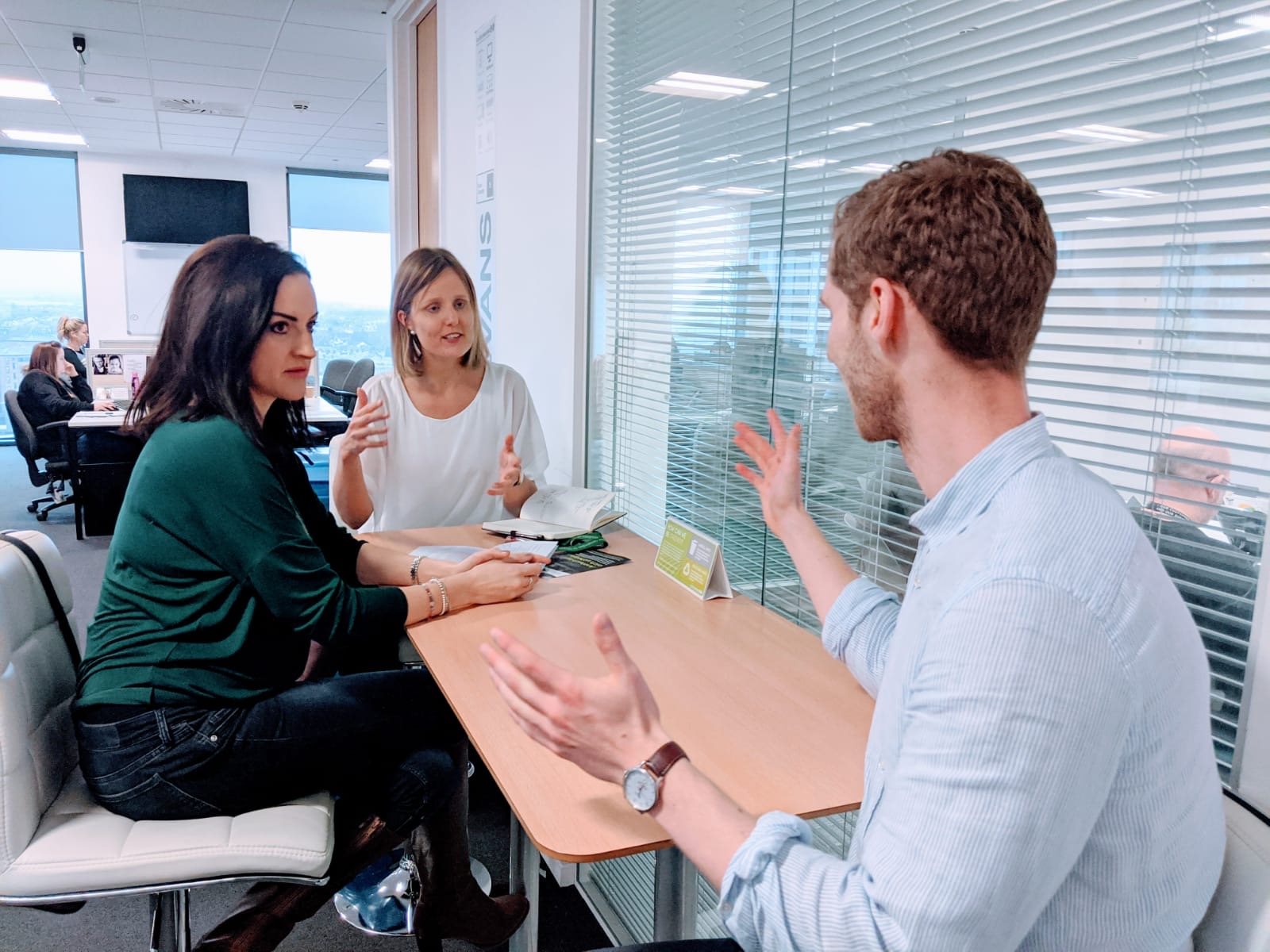 Future Leaders Program
Future Leaders work as internal senior strategy consultants for CEOs and senior management to solve real business problems. In the UK, & the role reports directly to our Group CEO Designate, Milena Mondini and focuses on three areas –& strategy, new ventures and product – both in the UK operations and internationally.
(Applications will open late August)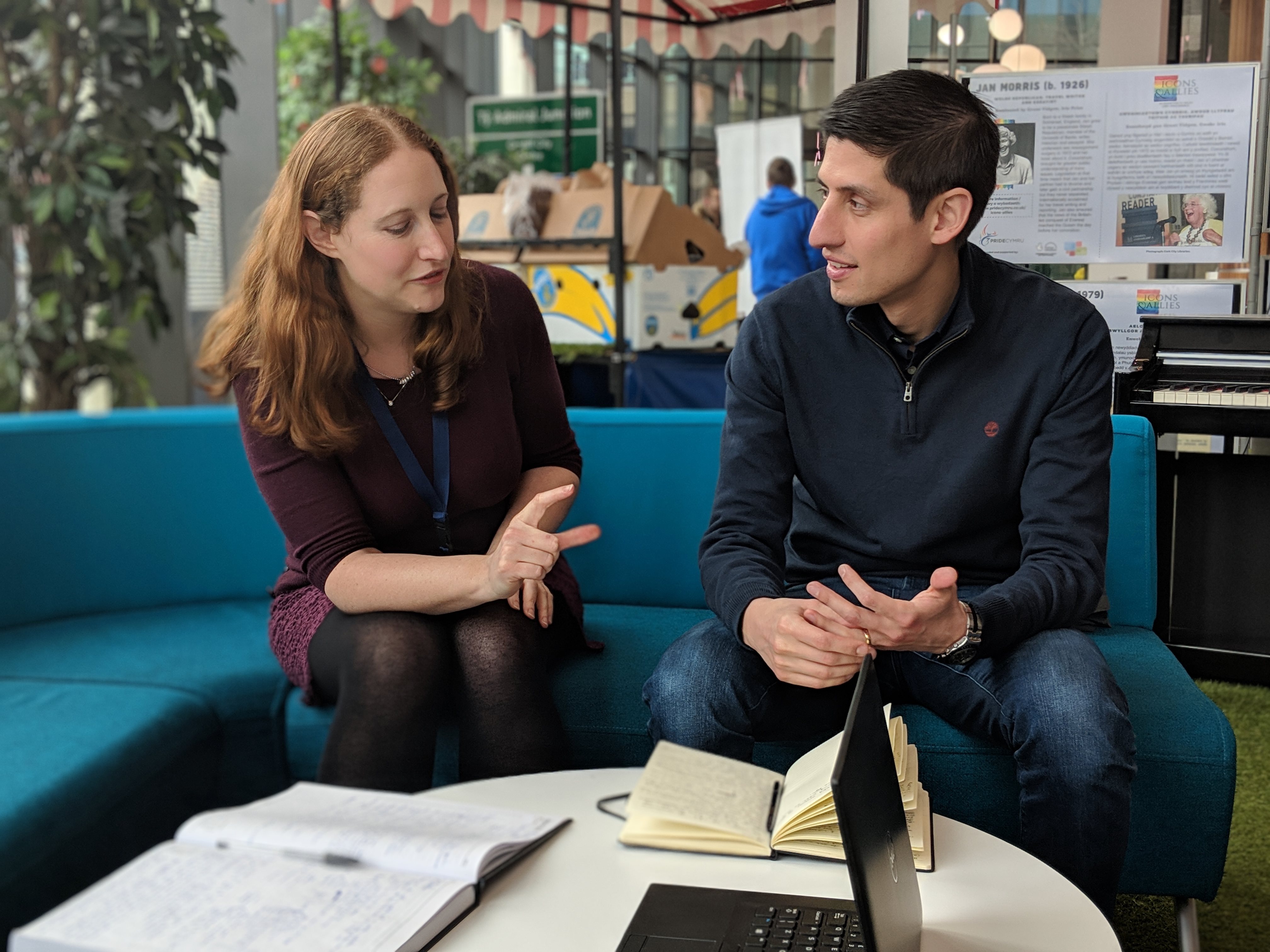 International Pricing Manager (IPM)

IPMs provide strategic advice and support to Pricing and Analytics departments across the Group in order to accelerate the profitable growth of our international operations. IPMs report to our Head of International Pricing, Peter Marissen, and focus on strategic and operational assignments.
(Applications will open late August)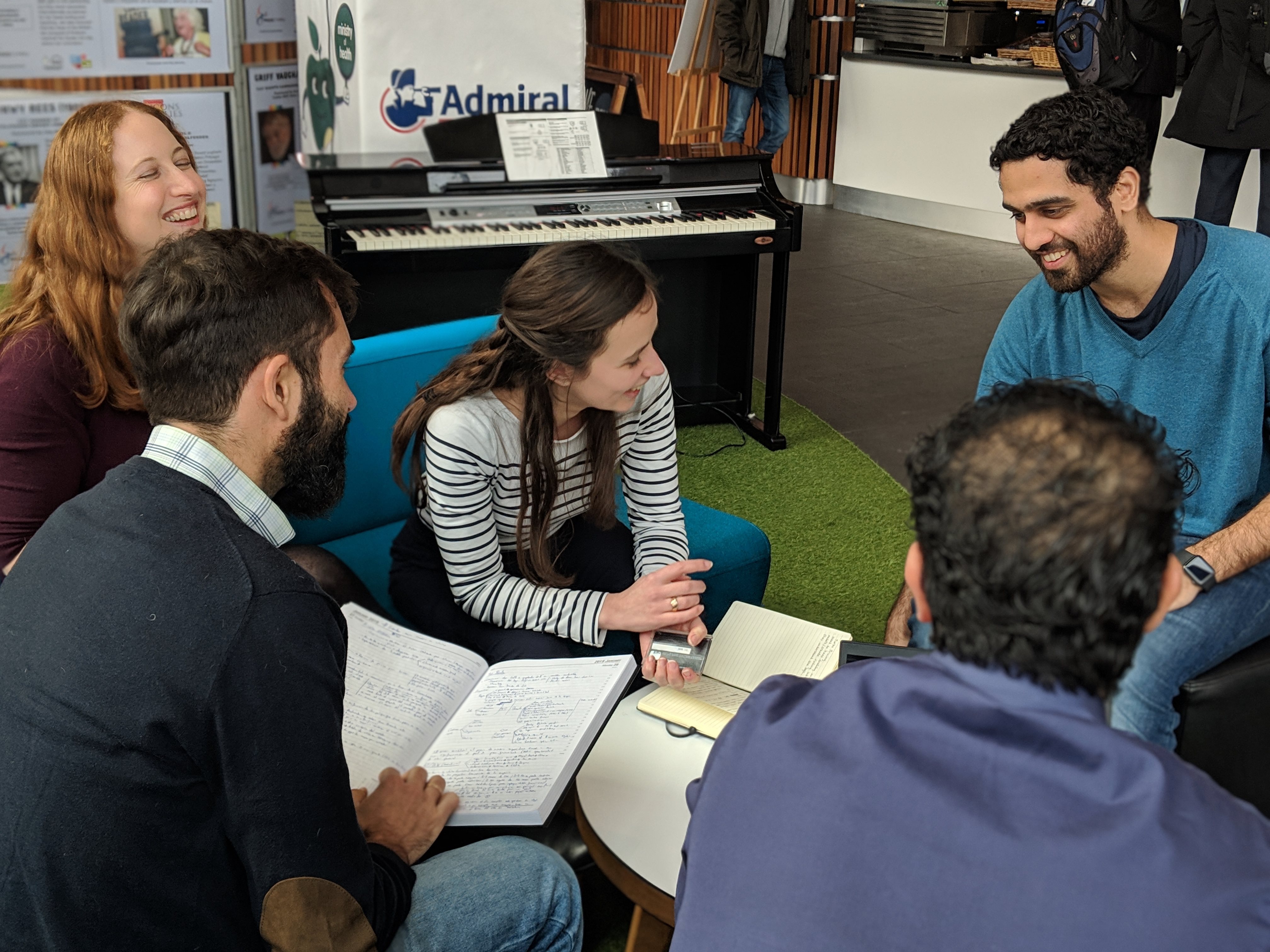 MBA Summer Internship

As an MBA intern, you will have the chance to complete a strategic project, with a focus either on our Future Leaders Program or International Pricing, giving you a real insight into the business. If you shine during your time with us, you'll have the opportunity to interview for a position on one of our MBA programs at the end of it.
To find the very best MBAs we believe we need to get to know you.
That's why we offer a personalised recruitment experience, turn things around quickly and work on a flexible basis with regard to start dates
Our Recruitment Process:
Submit your CV via our website for the role you want to apply for. If your profile looks right for us, we will invite you to complete an online mathematical test, similar to the numerical portion of the GMAT exam.

Depending on your score, you will be invited for a first stage video interview with our Executive Recruitment Team.

You will be invited for up to two additional video interviews with members of the Business Development team or the International Pricing team (depending on the route you've chosen).

The final stage of our process is an assessment day, which consists of 3-4 interviews with senior managers (usually split over 1-2 days).

What you need to know about the Admiral Cycle to Work scheme
** DEFAULT postresults.teaserlabel - en-GB **
General
** DEFAULT postresults.contenttypelabel - en-GB **
Blog
** DEFAULT postresults.publishdate - en-GB **
05/08/2020
** DEFAULT postresults.summarylabel - en-GB **
Cycling is a great way to travel to and from work. It's quick, easy, convenient, great for the environment and great for you! Our Cycle to Work scheme is a tax-efficient employee benefit allowing our employees to make healthier and more environmentally friendly lifestyle choices.Since the start of the lockdown we have seen a huge surge of orders to our Cycle to Work scheme! Bike stores and online businesses were amongst only a handful of businesses advised to stay open so the public could avoid public transport for the daily commute. At the same time, outdoor exercise was encouraged and therefore the idea of getting on a bike became increasingly appealing.Our scheme allows employees to purchase a bike without a huge upfront payment and spread the cost over manageable payments. Through our provider we can also offer a discount from the retail price of most bicycles and safety equipment with an 18 month warranty.Gareth Jones cycles daily from Barry Island to our office in the centre of Cardiff and said: "The Cycle to Work scheme has enabled me to get a very good bike at a huge discount and this has now opened up a new sport for me. I try and cycle every Sunday with a group either from work or with a group outside work."With a young family your time is limited for your own activities and hobbies, so keeping fit can sometimes take a back seat. By cycling to work you are keeping fit in a time you would have either been sitting in a car or on a train. Not only has my fitness improved but I also have a bit more in my wallet each month. Gareth Jones "Since cycling to work I am lot more conscious of what I eat and drink whilst in work as I know I will have to cycle home so I am a lot healthier but, as my colleagues might tell you, I still enjoy a biscuit or two." Steve Wright also uses the Cycle to Work scheme and cycles a number of routes ranging from eight miles to 12 miles from his home in Caerphilly to our office in Cardiff.Steve said: "I decided to take up the Cycle to Work scheme for a number of reasons. These were to get fit, finding time to keep fit with two young children is pretty hard and of course, to save money."Using the train twice a week was costing me in excess of £70 a month. Using the Cycle to Work scheme to obtain a bicycle to use was a massive benefit to allow me to have a reliable and affordable bike without the outlay at the start."Schemes like this are one of the reasons why our employees love working here.               
Read on


Why MBAs should reconsider a career in insurance
** DEFAULT postresults.teaserlabel - en-GB **
MBA
** DEFAULT postresults.contenttypelabel - en-GB **
Blog
** DEFAULT postresults.publishdate - en-GB **
05/08/2020
** DEFAULT postresults.summarylabel - en-GB **
Sheli Miller (Bocconi 2015), International Pricing Manager, gave us her honest review of what we know everyone thinks when you say "insurance". Sheli shares how that first thought, and a little research, has taken her down a career path she never thought "insurance" could provide."When I initially saw the advert for the Admiral MBA internship, I honestly didn't consider it. It's insurance, right? So, I assumed it wouldn't be something that would interest me. A couple of weeks later I was speaking to an alum, and she said:'Don't dismiss anything! Don't look at the field or the company - look at the job and what you will actually be doing.'I went back over the job ads and re-read Admiral's and something clicked. I thought actually, I can do this, I would enjoy that, and that sounds amazing. At the end of the advert it said, 'we also look for a sense of humor', and I thought: ok, this is different! I started researching the company, and really liked everything I saw. I read about the company, the employees, the culture, the strategic opportunities, and challenges of the industry – one where you can really make a difference. All that, plus the job description, and Admiral became my first choice. Sheli Miller I sat down and wrote a cover letter of why I thought I was suitable. I was invited to an interview, which was followed up with a personal email to invite me through to the final stage video interview with senior managers. It's now my 5-year anniversary with Admiral since joining on that summer internship!It was an amazing experience; I really enjoyed the company and the work, and I got to do things I wasn't expecting. We did lots of networking events and ports of calls around the company. I really loved it and really hoped I could come back. On the very last day of my internship, I had an interview with David Stevens (Admiral Group CEO) for the full-time position of Business Development Manager (Future Leaders Program), and after a further video interview and completing my MBA I re-joined Admiral.After about a year Claire-Anne Coriat, who was at that point the Head of the MBA Program, suggested I try Pricing. I knew what Pricing did, but I had no idea what International Pricing Managers (IPMs) did. So, I spoke with Amit Chandra, who is a friend and an experienced IPM at Admiral, to help give me an idea of the role. I joined as an IPM initially for a 6-month trial, and then joined as a permanent IPM, in which time I have seen so much growth and change in this area.Each country in the Admiral Group has its own pricing department, and International Pricing initially started as a way to share pricing knowledge and expertise around the Group. Over time it's also become about coordinating between our different countries. A Pricing Manager is usually very technical and International Pricing Managers bring a lot of experience from other industries and backgrounds. The IPM role requires both these aspects along with the ability to think commercially, take ownership of projects, and think strategically.One of my favorite projects really shows how you need to pull all these skills together; it was actually about windscreen claims. In the UK we barely look at them, because they account for such a tiny percentage of the loss ratio. But in some of our other countries, they account for as much as 5% of the loss ratio. I was asked to find out why!I had to speak to Pricing people in all our different countries, as well as Claims people to really understand how the claims are handled and what the commercial arrangements are. It turned out there were so many different factors driving the difference between the UK and our international operations, for example, the lower premiums in other countries affects the proportion of the windscreen claims. Some countries were also much better at handling windscreen claims from an operational perspective, so we learned a lot. This was a very analytical project, but also required talking to and working with many different people. The combination of these skills is what makes an IPM successful. Sheli Miller I never would have thought going into insurance could be so interesting, but my career to date with Admiral has given me great exposure to a variety of strategic projects and it's great having the autonomy to make decisions and drive your own career path. I would definitely recommend the MBA internship as well as the Future Leaders Program to any MBAs considering their next career move."
Read on