We are not here to mass-recruit. We don't bring in a big group of MBAs and then hope for the best ones to emerge and the others to leave us. What we are looking for is a handful of special individuals who are seeking a personalized experience that will give them opportunities, challenges and freedom to explore – ultimately, for them to become the future leaders of this FTSE 100 company.
Yes, we do insurance – bet you think it's boring? Most of us thought that too. But then we discovered Admiral and the strategic opportunities and challenges of the industry – one where you can really make a difference. And we never left… If you are curious, pragmatic, nice to work with and are not afraid of making your own way, we want to hear from you.
We need leaders who want to have impact - and we'll help you get there.

Building Future Leaders, one at a time
So who are we - and what can we offer you

Founded by two INSEAD MBAs, the Admiral Group is "start-up that made it". We're a FTSE 100 financial services company, with a market cap of over £6bn and are recognized as one of the most profitable Property & Casualty (P&C) insurance companies in Europe.
Today we primarily sell car insurance to private individuals - we're market leaders in the UK but also have operations in Spain, Italy, France, and the USA. We also pioneered price comparison of car insurance in the UK and now also have price comparison operations in Spain, France, the USA, Mexico, and India. More recently, we have expanded into home and travel insurance, as well as financial products like loans.
A great company culture is integral to who we are, and in 2019 Admiral was voted the best big company to work for in the UK by the Sunday Times. We have won similar awards across all our international locations and when Milena Mondini takes over as Group CEO next year, we will be one of just two companies in the FTSE 100 with both a female CEO and a female chair - something we're very proud of.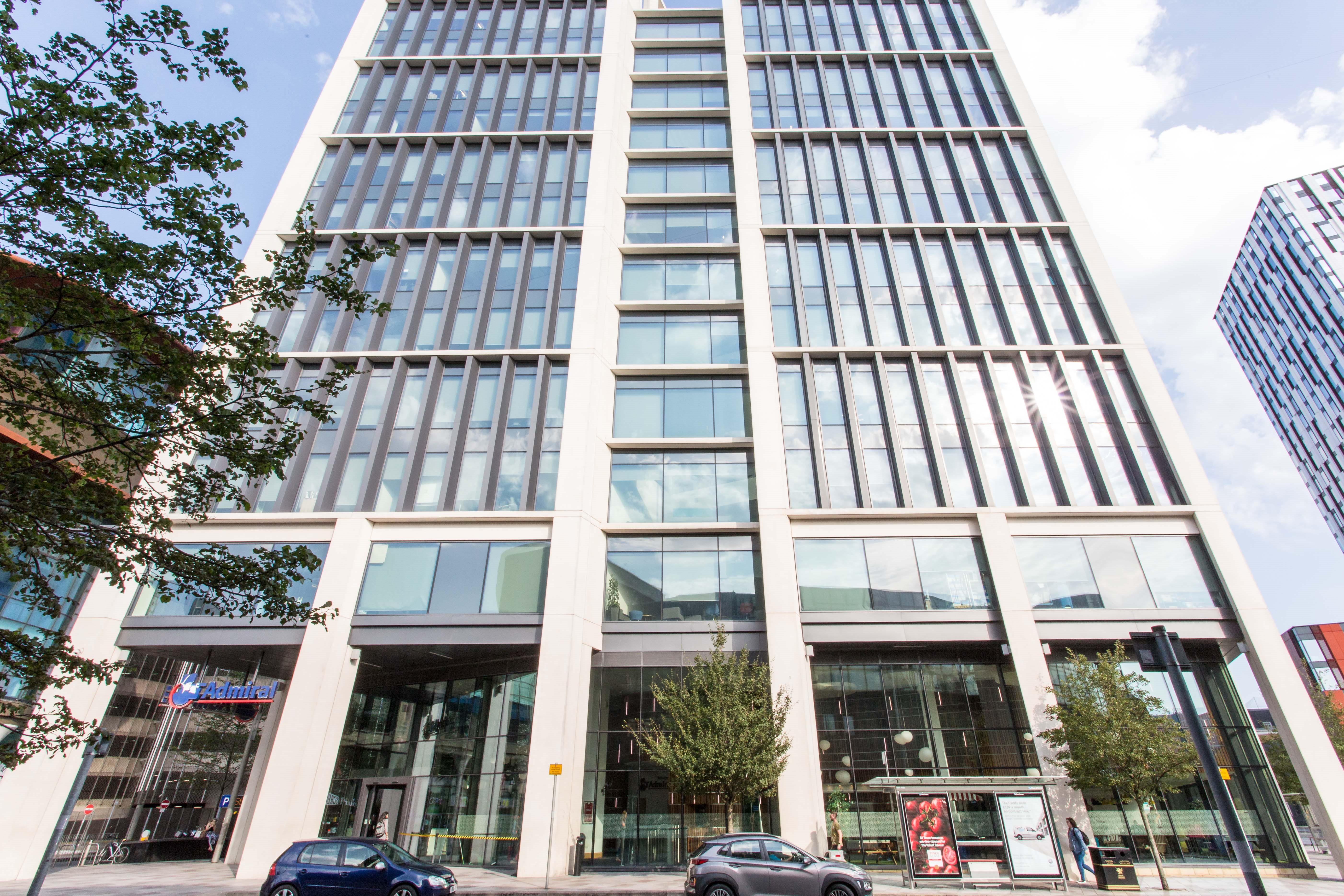 The importance of MBAs to Admiral's success

Admiral is an MBA success story. Our founders, Henry Englehardt and David Stevens, met at INSEAD in 1988. Many of our most senior managers came to Admiral following their MBA. We highly value the insights, ideas, and experience that an MBA brings, so we are always on the lookout for talented people to drive our business forward.

We don't know what Admiral will look like in 15 years' time, but we know it will be different. There are no barriers to what Admiral can achieve.
For those of you who see Admiral as in insurance company - we say that's what we mostly do now. But in the future - who knows? What has this got to do with you? Everything. We need the next generation of leaders, business builders, and managers.
We need people who are bright, hungry, intelligent, and decent. That's why we keep coming back to recruit MBAs. When Milena Mondini (herself an INSEAD alumna) becomes CEO next year, she needs the strongest people she can find to take Admiral to the next level.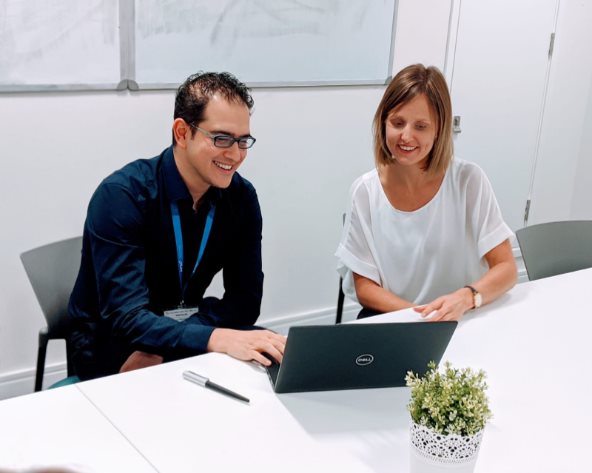 MBA Opportunities

Many of our most senior leaders began their Admiral journey on one of our MBA Leadership Programs. Our UK insurance CEO Cristina Nestares, as well as our Spanish CEO Sarah Harris, joined on the Future Leaders Program. Alberto Schiavon, our US CEO and Cosmin Sarbu, Head of Travel in the UK, joined on the SPARK Leadership Program. Whatever your experience, we're looking for people who can take nothing and make something; we're looking for people who make teams better; we're looking for people who can inspire and motivate those around them; we're looking for people who can grow into being great leaders. Why not you?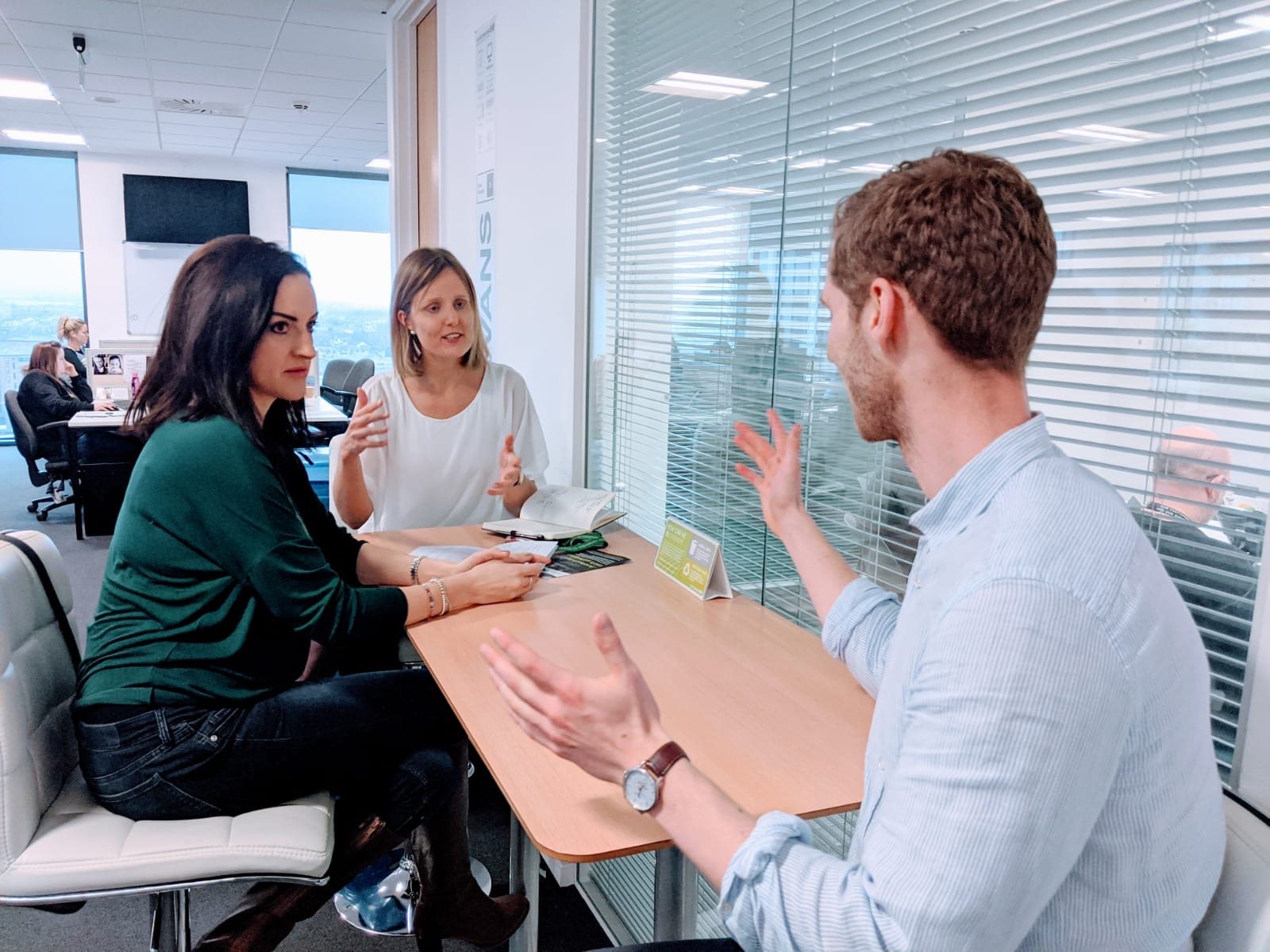 Future Leaders Program
Our future leaders work as internal senior strategy consultants, also known as Business Development Managers (BDMs), working directly for CEOs and senior management to solve real business problems. In the UK, the role reports directly to our Group CEO designate, Milena Mondini, and focuses on three areas – strategy, new ventures, and product – both in the UK operations and internationally. We are looking for leaders who want to have an impact - and we'll help you get there.
Strategic Pricing & Analytics for Risk
This program looks for analytical and strategically minded MBAs to join us as International Pricing Managers (IPMs) to help drive our pricing and risk selection capabilities into the future. Reporting directly to Head of International Pricing, Peter Marissen, you will provide strategic advice and support to Pricing and Analytics departments across the Group in order to accelerate the profitable growth of our international operations.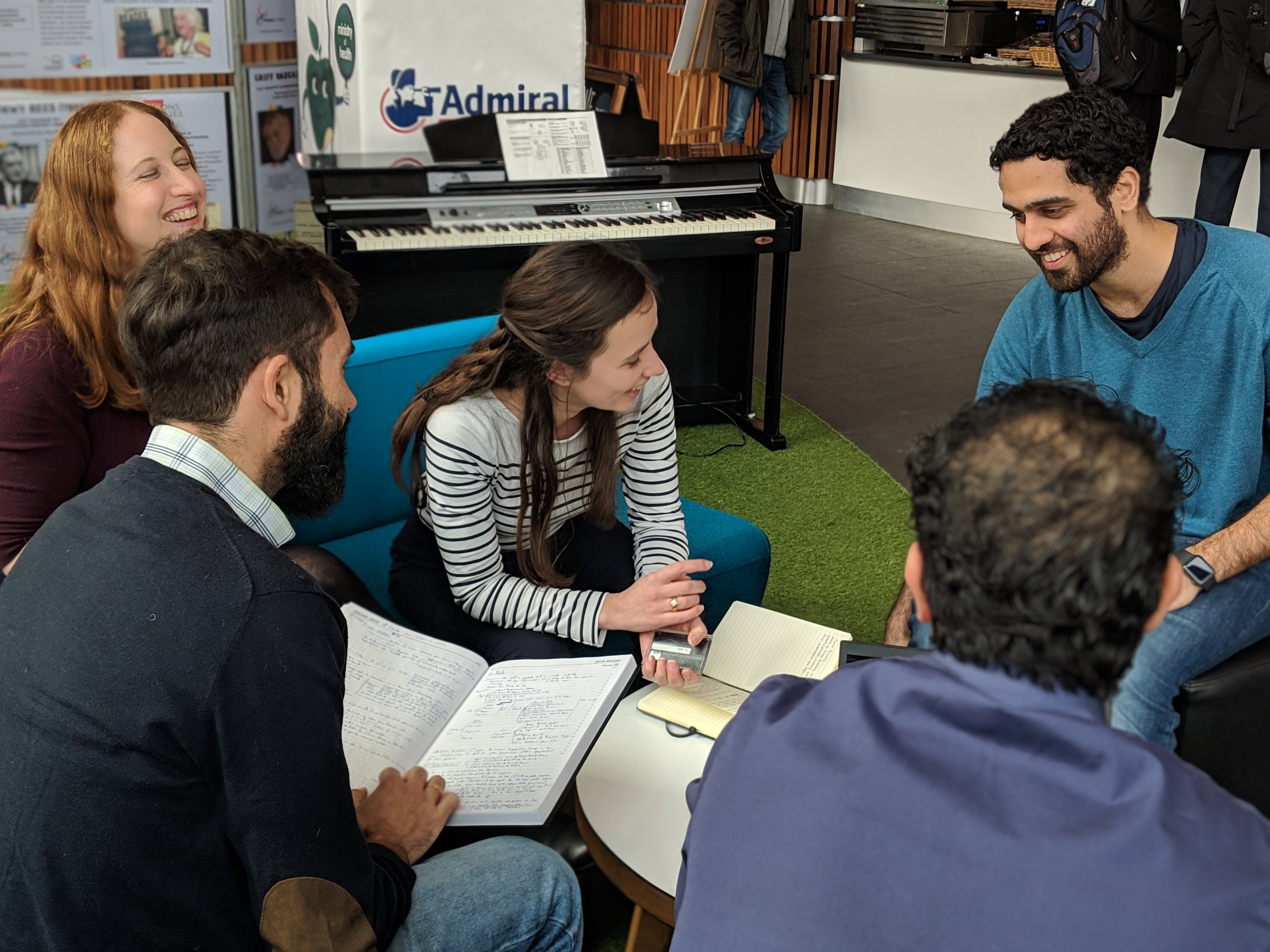 MBA Summer Internship

As an MBA intern, you will have the chance to complete a strategic project, with a focus either on our Future Leaders Program or International Pricing, giving you a real insight into the business. If you shine during your time with us, you'll have the opportunity to interview for a position on one of our MBA programs at the end of it.
To find the very best MBAs we believe we need to get to know you.
That's why we offer a personalised recruitment experience, turn things around quickly and work on a flexible basis with regard to start dates.
Our Recruitment Process:
Submit your CV via our website for the role you want to apply for. If your profile looks right for us, we will invite you to complete an online mathematical test, similar to the numerical portion of the GMAT exam.

Depending on your score, you will be invited for a first stage video interview with our Executive Recruitment Team.

You will be invited for up to two additional video interviews with members of the Business Development team or the International Pricing team (depending on the route you've chosen).

The final stage of our process is an assessment day, which consists of 3-4 interviews with senior managers (usually split over 1-2 days).

Admiral Travel Insurance - From inception, through COVID-19 and beyond.
** DEFAULT postresults.teaserlabel - en-GB **
MBA
** DEFAULT postresults.contenttypelabel - en-GB **
Blog
** DEFAULT postresults.publishdate - en-GB **
11/09/2020
** DEFAULT postresults.summarylabel - en-GB **
Cosmin (INSEAD 2012) joined Admiral as an International Pricing Manager on our SPARK Leadership Program in 2012. He has had a unique journey which led him to start up and now lead the Travel Insurance department. We caught up with Cosmin to find out more about his experience. How did you end up launching travel insurance?My pricing experience gave me the confidence to know how to do something well, but I was looking for something a little bit broader to apply that knowledge to. That is what made me look at wider business opportunities and there was a good case for creating a travel insurance product. If you look at the travel market in terms of volumes, it's relatively small compared to motor or household, but if you look at the number of people buying it, it's around 35 million and there's an interesting overlap in terms of profiles between our household book and potential travel book. This means that travel brings you a flow of new customers. We also had confidence in the claims data and wider research we had done. Travel insurance was the most popular product that people expressed an interest in buying from Admiral. Finally, I felt there was a lot of room to disrupt this market and challenge the status quo, which made it a really exciting challenge.How has COVID-19 impacted our travel insurance product?Our IT system is quite different from what you see in the market giving us a fantastic agility to adapt to changes. In the case of Covid-19, there were a few nerves in the beginning, but we addressed them as a team. We always think about the opportunities of any situation and take on the challenges as a team. After all, we are an insurance company, so we do know a little bit about risk! We need to look at what's happening with Covid-19 from the right perspective – this is likely a one-off event that nobody has any control over that won't happen again for another hundred years. Covid-19 won't make travel less attractive in the long run and it increases the awareness around the need for a good travel insurance product. In the UK, there is already a higher demand for travel insurance and customers want a good product. We have already made changes to make it better, including giving people more flexibility with regard to cancellation. It allows people to cancel without any kind of penalty and covers them for Covid-19 related medical emergencies while abroad.The customer is always at the centre of what we do at Admiral. We have always adapted to change and disrupted the market - ever since our humble beginnings in 1993 - and that is what we will continue to do. I'm excited to see what the future brings!You can find out more about the journeys our MBAs have taken here or read more about our MBA Leadership Programs. Alternatively, follow our MBA Leadership page on Linkedin.
Read on


Day in the life of our International Pricing Director.
** DEFAULT postresults.teaserlabel - en-GB **
MBA
** DEFAULT postresults.contenttypelabel - en-GB **
Blog
** DEFAULT postresults.publishdate - en-GB **
12/08/2020
** DEFAULT postresults.summarylabel - en-GB **
Peter Marissen is our International Pricing Director. He lives with his wife and 2 children in Cardiff, where his guitar collection is growing. Peter tells us more about what his average day at work involves... "Usually, my day doesn't start off well. It's 6am, I'm fast asleep, and a little person jumps onto the bed.Emily: Papa, I can't sleep anymore. Me: Try. Just close your eyes. Emily: I can't. Can I have the iPad? Me: It's a school day. We don't do iPads on school days. Emily: Your phone then? Me: No Emily: Mama's phone? Me: Sleep. Please sleep.I'm not a morning person, but Emily is 6 and Harry is 3, so there is no more sleep until I leave just before 8am to do the school run. What should be a 10-minute drive takes about 30 minutes in start-stop traffic. Having the "B-I-N-G-O the dog" song on repeat in the background doesn't make the trip feel any shorter. At drop-off I try to keep calm amongst many screaming kids until the school doors open, then I re-join the traffic jam, and with luck, I'll make it to the office for around 9.I usually have a small bite to eat while I start up my computer. Something tasteless but virtuous, now that I've had my health check. They insisted on a lengthy discussion about my diet and guess what, it turns out that a bacon roll every morning may not be a great idea. So, I have cut back to once a week (ish), and on most days I end up stirring oats into my organic yoghurt. Lovely.I joined Admiral in February 1999, in the Pricing department, on the assumption that it would be a useful experience for a couple of years. I know I'm not the only one where this got out of hand a bit. At the time, the Pricing team consisted of only 5 people, which was fine as it was motor only, phone only and UK only. When, 10 years later, we looked at launching in Spain, I helped set up their Pricing and stayed involved as Balumba grew over the years. The same happened when the other non-UK operations launched, and at one point we decided that an International Pricing team could help with quality control of rate changes, communicating new Pricing ideas across the group, and training.In International Pricing we spend most of our time working with the various Pricing Teams in the group. There are always several pricing changes from our different operations that the team and I are looking at. Some are simple and require no more than a quick email, others can be time-consuming and need a fair bit of work. Communication at a distance can sometimes be a challenge, but having "Hangouts" is a great help, especially now that we are moving more towards group-wide projects and changes.The team is divided into three sub-departments: Analytics, Cross-product, and the Nursery. Analytics and Cross-product are important and growing areas that take a lot of my time. Analytics is producing some good results as we do a lot of work with the various operations and use our Data Scientists to produce models for them and at the same time each country is developing their own analytics capabilities as well.In terms of people, the nursery makes up the biggest proportion of the team. I shouldn't say nursery, it has recently been renamed, by majority vote, into something that no-one can remember (International Analyst Development Programme, I think). The name hasn't really taken off, despite the "No More Nursery" jar, which requires payment of 20p for every mention of the word nursery. I am a regular contributor. Anyway, in the nursery IADP, we recruit math-graduates from universities close to our non-UK operations, who spend a year or so in the team learning how to do Pricing, and then go back to hit the ground running. It makes for quite an international team and I enjoy that aspect of it.When I get home the kids are usually in the bath or getting ready for bed. Bedtime is always fun, although also chaotic, for which I invariable get the blame, perhaps with some justification.Evenings are short. There's time for dinner, emails, and there's always the temptation to do a few other things. But I don't, because I know what's going to happen at 6am tomorrow morning…"
Read on

MBA SPARK Leadership Program 20/21
** DEFAULT listwidget.vacancypartial.salary - en-GB **
** DEFAULT listwidget.vacancypartial.locationfreetext - en-GB **
Cardiff
Department
Pricing and Analytics
MBA
Office address
Tŷ Admiral, David Street, Cardiff, CF10 2EH
** DEFAULT listwidget.vacancypartial.description - en-GB **
Strategic Pricing & Analytics for Risk We're looking for analytical and strategically minded MBAs to help drive our pricing and risk selection capabilities into the future. About the Company
** DEFAULT listwidget.vacancypartial.reference - en-GB **
4255
** DEFAULT listwidget.vacancypartial.expirydate - en-GB **
27/10/2020

View
Shortlist
MBA Future Leaders Program 20/21
** DEFAULT listwidget.vacancypartial.salary - en-GB **
** DEFAULT listwidget.vacancypartial.locationfreetext - en-GB **
Cardiff
Office address
Tŷ Admiral, David Street, Cardiff, CF10 2EH
** DEFAULT listwidget.vacancypartial.description - en-GB **
"Admiral Group is looking for a handful of special individuals who are seeking opportunities, challenges and the freedom to create their own career path – ultimately, for them to become the future lea
** DEFAULT listwidget.vacancypartial.reference - en-GB **
4254
** DEFAULT listwidget.vacancypartial.expirydate - en-GB **
27/10/2020

View
Shortlist
View all jobs