We are not here to mass-recruit. We don't bring in a big group of MBAs and then hope for the best ones to emerge and the others to leave us. What we are looking for is a handful of special individuals who are seeking a personalized experience that will give them opportunities, challenges and freedom to explore – ultimately, for them to become the future leaders of this FTSE 100 company.
Yes, we do insurance – bet you think it's boring? Most of us thought that too. But then we discovered Admiral and the strategic opportunities and challenges of the industry – one where you can really make a difference. And we never left… If you are curious, pragmatic, nice to work with and are not afraid of making your own way, we want to hear from you.
We need leaders who want to have impact - and we'll help you get there.

Building Future Leaders, one at a time
So who are we - and what can we offer you

Founded by two INSEAD MBAs, the Admiral Group is "start-up that made it". We're a FTSE 100 financial services company, with a market cap of over £6bn and are recognized as one of the most profitable Property & Casualty (P&C) insurance companies in Europe.
Today we primarily sell car insurance to private individuals - we're market leaders in the UK but also have operations in Spain, Italy, France, and the USA. We also pioneered price comparison of car insurance in the UK and now also have price comparison operations in Spain, France, the USA, Mexico, and India. More recently, we have expanded into home and travel insurance, as well as financial products like loans.
A great company culture is integral to who we are, and in 2019 Admiral was voted the best big company to work for in the UK by the Sunday Times. We have won similar awards across all our international locations and when Milena Mondini takes over as Group CEO next year, we will be one of just two companies in the FTSE 100 with both a female CEO and a female chair - something we're very proud of.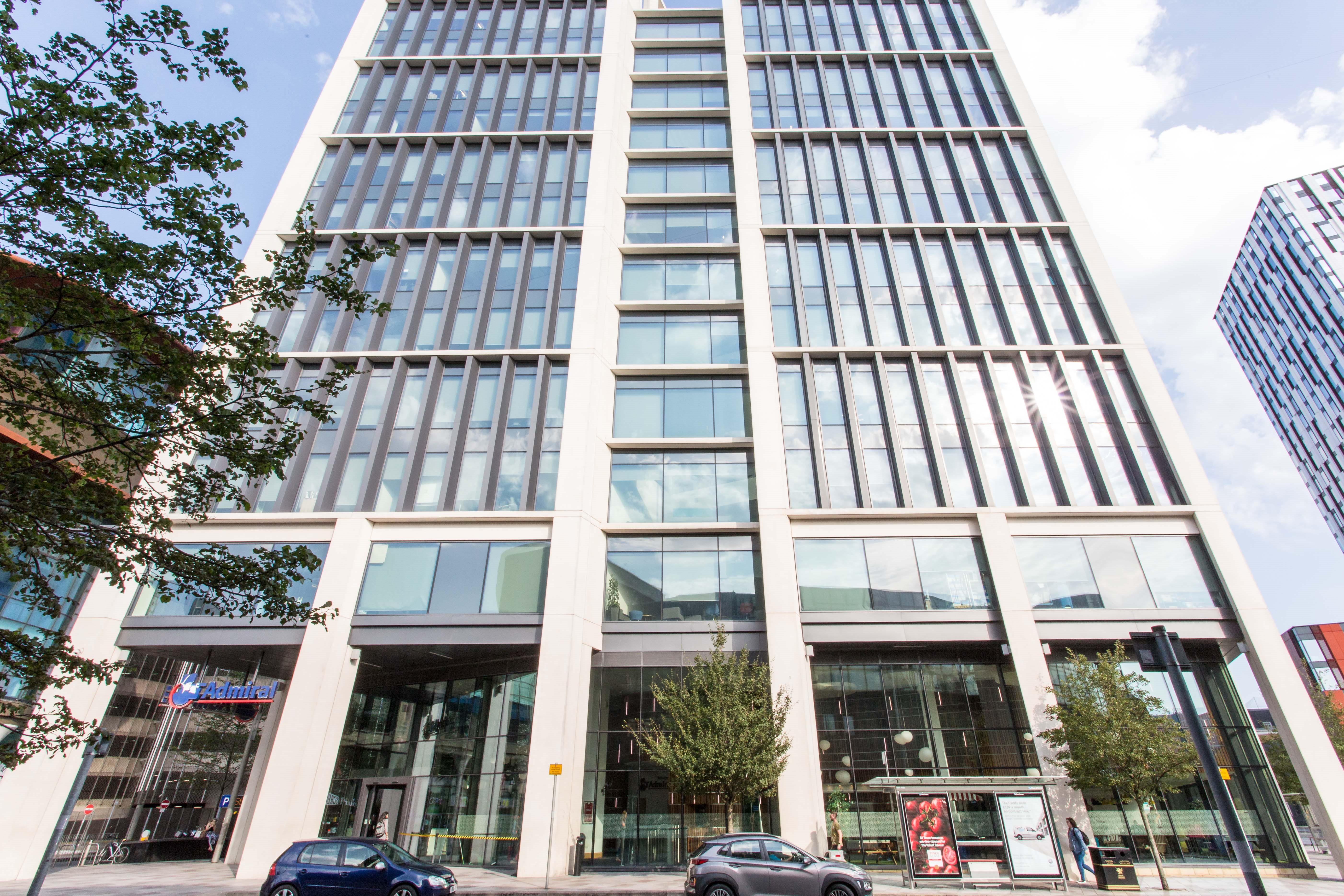 The importance of MBAs to Admiral's success

Admiral is an MBA success story. Our founders, Henry Englehardt and David Stevens, met at INSEAD in 1988. Many of our most senior managers came to Admiral following their MBA. We highly value the insights, ideas, and experience that an MBA brings, so we are always on the lookout for talented people to drive our business forward.

We don't know what Admiral will look like in 15 years' time, but we know it will be different. There are no barriers to what Admiral can achieve.
For those of you who see Admiral as in insurance company - we say that's what we mostly do now. But in the future - who knows? What has this got to do with you? Everything. We need the next generation of leaders, business builders, and managers.
We need people who are bright, hungry, intelligent, and decent. That's why we keep coming back to recruit MBAs. When Milena Mondini (herself an INSEAD alumna) becomes CEO next year, she needs the strongest people she can find to take Admiral to the next level.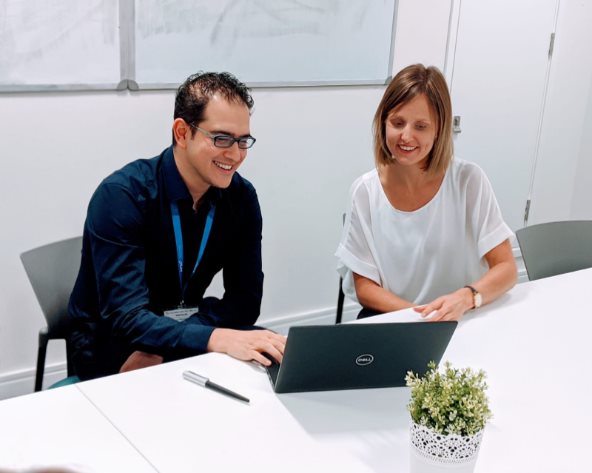 MBA Opportunities

Many of our most senior leaders began their Admiral journey on one of our MBA Leadership Programs. Our UK insurance CEO Cristina Nestares, as well as our Spanish CEO Sarah Harris, joined on the Future Leaders Program. Alberto Schiavon, our US CEO and Cosmin Sarbu, Head of Travel in the UK, joined on the SPARK Leadership Program. Whatever your experience, we're looking for people who can take nothing and make something; we're looking for people who make teams better; we're looking for people who can inspire and motivate those around them; we're looking for people who can grow into being great leaders. Why not you?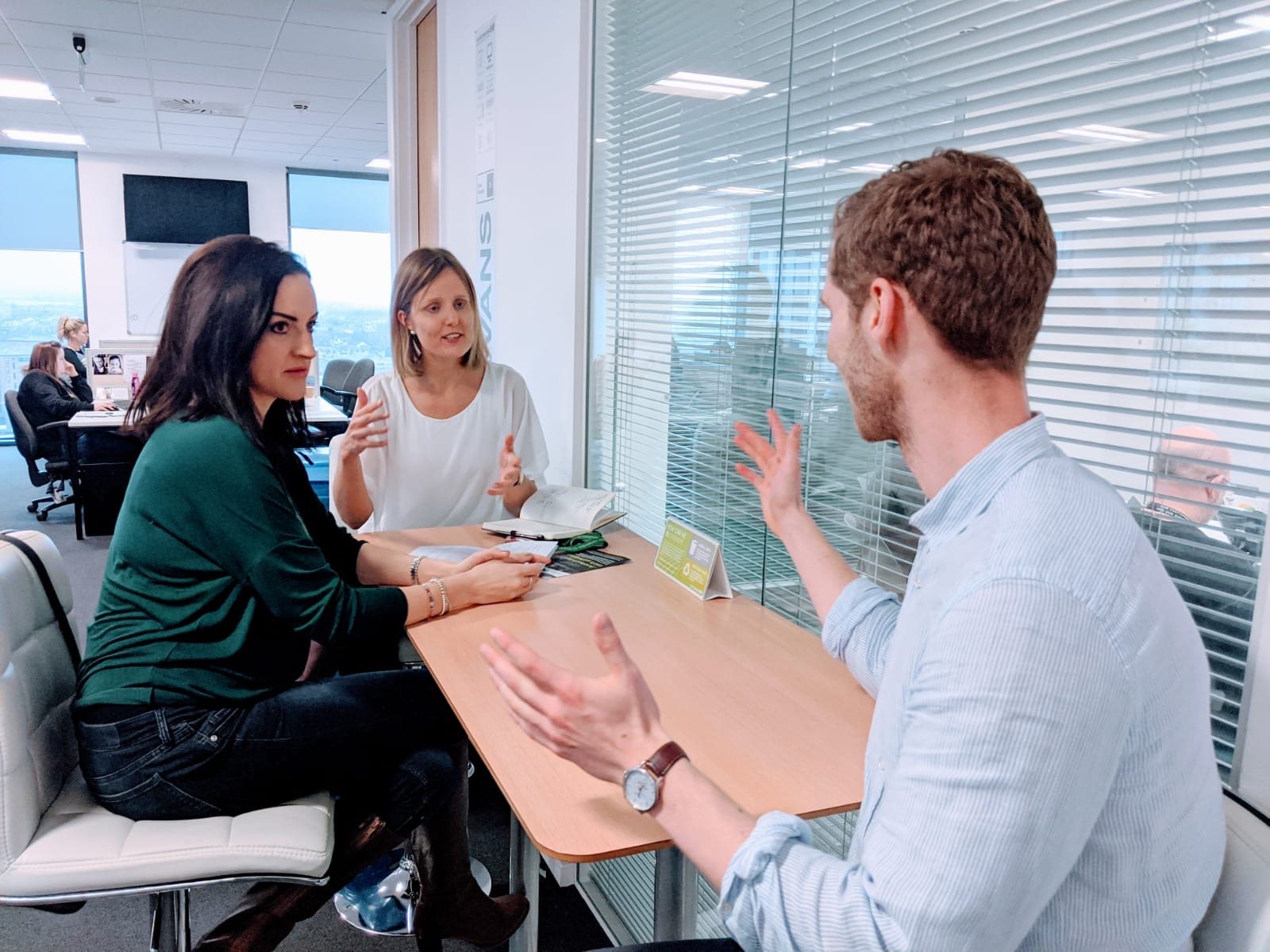 Future Leaders Program
Our future leaders work as internal senior strategy consultants, also known as Business Development Managers (BDMs), working directly for CEOs and senior management to solve real business problems. In the UK, the role reports directly to our Group CEO designate, Milena Mondini, and focuses on three areas – strategy, new ventures, and product – both in the UK operations and internationally. We are looking for leaders who want to have an impact - and we'll help you get there.
Strategic Pricing & Analytics for Risk
This program looks for analytical and strategically minded MBAs to join us as International Pricing Managers (IPMs) to help drive our pricing and risk selection capabilities into the future. You will provide strategic advice and support to Pricing and Analytics departments across the Group in order to accelerate the profitable growth of our international operations.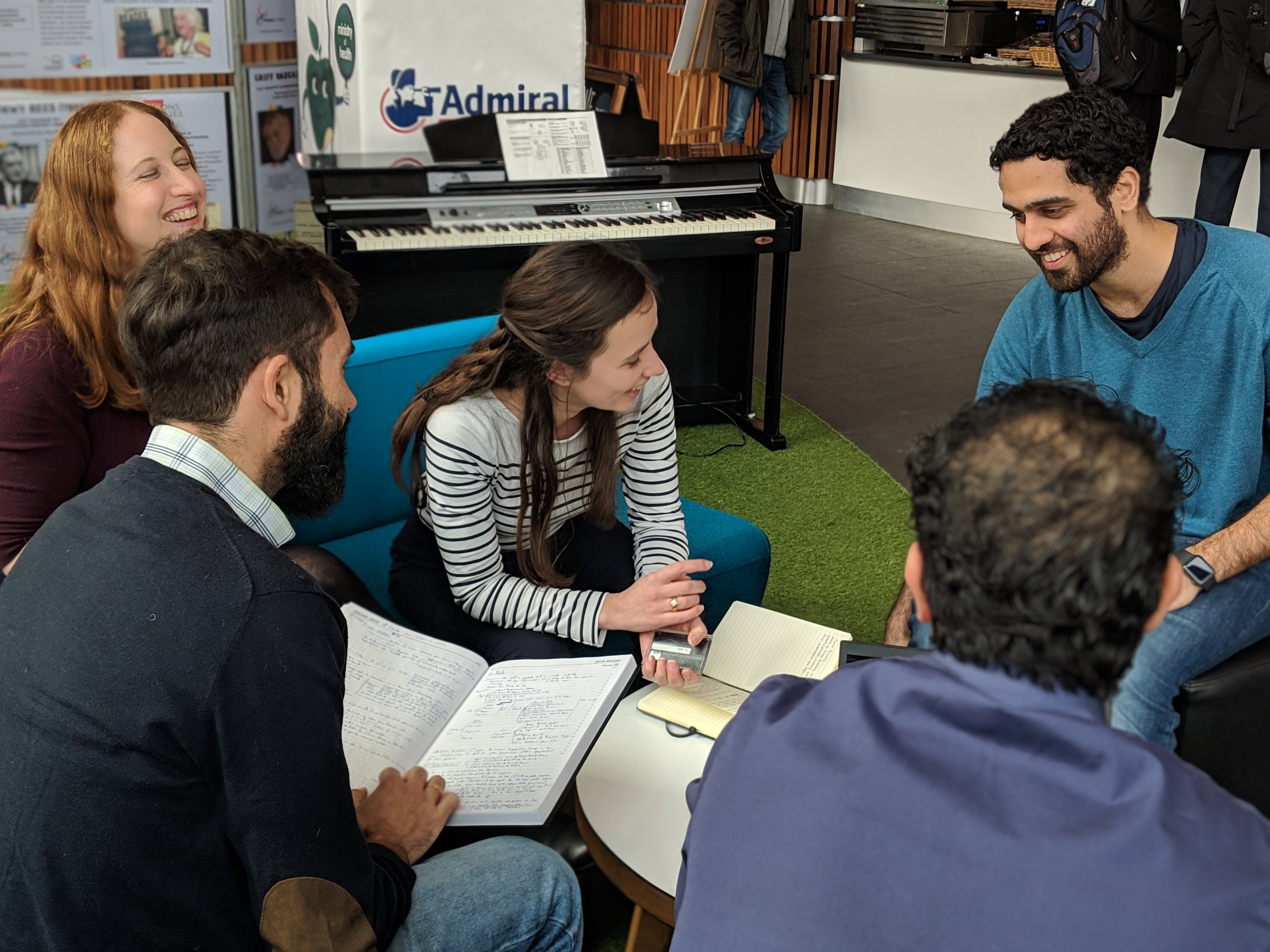 MBA Summer Internship

As an MBA intern, you will have the chance to complete a strategic project, with a focus either on our Future Leaders Program or International Pricing, giving you a real insight into the business. If you shine during your time with us, you'll have the opportunity to interview for a position on one of our MBA programs at the end of it.


We are not yet accepting applications for our 2021 summer internship.
Please check back in the new year for updates.
To find the very best MBAs we believe we need to get to know you.
That's why we offer a personalised recruitment experience, turn things around quickly and work on a flexible basis with regard to start dates.
Our Recruitment Process:
Submit your CV via our website for the role you want to apply for. If your profile looks right for us, we will invite you to complete an online mathematical test, similar to the numerical portion of the GMAT exam.

Depending on your score, you will be invited for a first stage video interview with our Executive Recruitment Team.

You will be invited for up to two additional video interviews with members of the Business Development team or the International Pricing team (depending on the route you've chosen).

The final stage of our process is an assessment day, which consists of 3-4 interviews with senior managers (usually split over 1-2 days).

Managing international teams and challenging the status quo: Amit's experience on the SPARK program
** DEFAULT postresults.teaserlabel - en-GB **
MBA
** DEFAULT postresults.contenttypelabel - en-GB **
Blog
** DEFAULT postresults.publishdate - en-GB **
19/11/2020
** DEFAULT postresults.summarylabel - en-GB **
Amit joined Admiral in August 2016 on the SPARK program, as an International Pricing Manager after his MBA at LBS. Background Education: BA Economics from Cornell University, MBA from London Business School Languages: English, Hindi Home country: USA Admiral anniversary: August 2016 Description of role I manage a Cardiff based data science internal consulting team and recently the local data science team in the USA as well. In total, this amounts to nine people spread over two continents. We work on building models that use new data sources such as vehicle safety characteristics and map information. Countries worked in with Admiral The USA, Italy, France, Spain (and the UK of course). Most memorable project and why My most memorable project is the first one where I managed someone else. The transition from being an individual contributor to a manager is one of the most significant learning moments I have had in my career. The MBA prepared me for this to some extent, but I think the only real way to understand the challenges and solutions is through experience. Best advice you've been given and advice you would give a new IPM Challenge the status quo. Admiral is very welcoming of new ideas. It may feel intimidating in the beginning to question people who have decades of experience in the industry, but it is the key to adding value. Favourite thing about your job My teammates! You can find out more about the journeys our MBAs have taken here or read more about our MBA Leadership Programs. Alternatively, follow our MBA Leadership page on Linkedin.
Read on


Marion's Story - from Journalism to Head of Household at L'olivier
** DEFAULT postresults.teaserlabel - en-GB **
MBA
** DEFAULT postresults.contenttypelabel - en-GB **
Blog
** DEFAULT postresults.publishdate - en-GB **
04/11/2020
** DEFAULT postresults.summarylabel - en-GB **
A new industry I joined Admiral on the Future Leaders Program in February 2017 following my MBA at INSEAD. I come from a very different background, having worked as a journalist for eight years before completing my MBA. It was difficult to realise that I had worked long and hard for a career that wasn't my true passion. I was passionate about growing business and bringing out the best in people. I needed a change of career and that's why I decided to do an MBA. I began in L'olivier, the French operation in Paris. When I arrived, the head of the consulting team gave me an A4 sheet with a few bullet points about self-service (a digital customer portal) and told me "Okay, this is your subject for the next six months. I want you to look at it and do a business plan". I had never done a business plan, having never worked in a traditional company before. But I was trusted with a challenge and dove straight in.  My first three months were spent understanding self-service, and what it could look like for us. To define what was good for the business I needed to understand what L'olivier was about. So, I spoke to as many people as possible. This was easy as people were approachable at every level, taking time to talk to me and answer my questions.   From inception to implementation – seeing a project through After a few months in the French operation, I knew that it was a good fit for me. The feedback on my work was positive and I was excited about what I was creating through my project. I delivered my business plan and was able to be the one to implement my own ideas.  After five months I was asked to build a team. I had never hired anyone and didn't know how to do it. But I learnt on the go. I was able to familiarise myself with people management, budgets and all that came with leading a team. I worked on the creation of this new customer self-service portal for eighteen months. Then, the project evolved into a product and my small project team became a permanent team.  With self-service came automation. As well as customer centricity, this required a focus on process optimization and productivity. So, I built another team, which worked on automation and new technology. Automation affects everyone around the business, so we work with operations, finance, accounting, pricing, marketing, claims… It's important to have the same mindset across the business and this cross-functional work means I am constantly learning.    A culture that challenged preconceptions To be 100% honest, I hadn't considered working at Admiral before my MBA. I didn't even own a car and didn't understand insurance.  When I decided to do my MBA, I assumed I would return to the media world. But during my time at INSEAD I got talking with people outside of the media world. That's when I discovered how many other industries were flourishing, transforming and in which people felt excited and involved in the future direction of the business.  I received an email from the recruitment team at Admiral to say they had spotted my CV. I didn't quite understand why at first, although I discovered that Admiral's founder Henry Engelhardt himself had trained as a journalist, maybe that was my chance! This was not a company that looked for previous expertise in the industry. I was invited to speak with Marisja Kocznur (Head of Business Development) and with Henry himself. They caught my attention straight away. I was really seduced by the projects and the culture. What you see is what you get, it's very straightforward. I could see that if you give a 100%, if you do well, then you are rewarded.  That same day, Henry presented to our class and it was clear that Admiral had a strong culture. I loved that. It was all about the people, treating employees well and making good business decisions. It was a nice change from the presentations of other big corporates that I found a bit flashy and less authentic. I could see that Admiral was a company in which people cared for each other and allowed room for mistakes, provided that you took ownership. It fitted well with my values.   A place to grow Admiral is a company that allows you to grow, that feeds you with challenges all the time, and that also allows you to make mistakes and learn from it, which is rare. You are developed quickly into a leadership role with real leadership challenges. It's impressive to see the journeys of MBAs that have joined Admiral and stayed for years. I think it's thanks to the autonomy and career progression on offer.  I was surprised by the close contact I had with executives, senior management and CEOs.. My work was important to our senior managers and they were genuinely interested. I wasn't just a number and I know that I was recruited for who I am and what I can bring to the table.   When I talk to my MBA friends, they all see how happy I am. I know I made the right decision with Admiral. I have an exciting and successful career, but I also have a life. I swim almost every day, I go to the theatre, and have time for friends. For me this is really important.  Unlike companies that hire hundreds of MBAs a year, I was one of very few. When Admiral chooses you, it's because they want to invest in you, they see you as a future leader of the business. It's a completely different experience compared to many other MBAs, who end up spending a few years at a company only as a springboard for the position they really want. At Admiral you can have that position from the start. You can find out more about our MBA Leadership Programs and apply on our website. You can also follow our MBA Leadership Programs on Linkedin to get valuable insights into the company and culture.
Read on