Our success goes hand-in-hand with having a strong culture.
Our philosophy is simple yet effective: people who like what they do, do it better.

Our culture is honest, open and wholeheartedly focused on four key areas: Communication, Equality, Reward & Recognition, and Fun.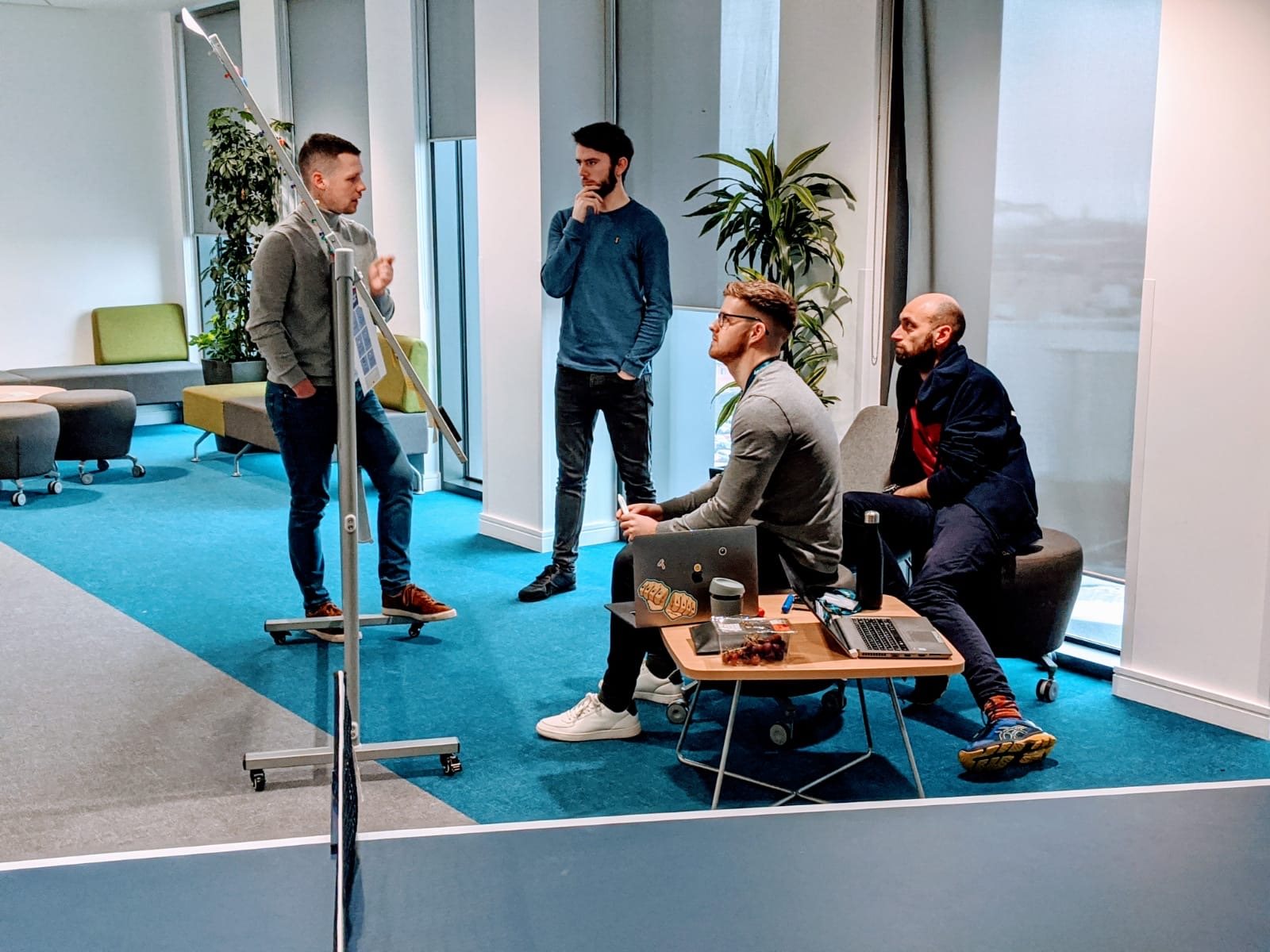 The Four Pillars
These pillars set out the experience of everyone who works here.
Communication
We are extremely proud of our open and honest two-way communication. We ensure that everyone has the opportunity to voice their ideas and know that they'll be heard. Our flat structure and open-floor plans allow fast and efficient communication flow at all levels.
Equality
Our inclusive, open-minded and respectful environment ensures that we support employees in achieving their career goals. You'll be seen as an individual; valued and recognised for who and what you are – an amazing employee and an asset to our company.
Reward &
Recognition
It is extremely important to us that we praise our employees for doing a good job – we give constant feedback and say 'thank you', day in, day out. We show appreciation through a variety of financial and non-financial rewards; from bonuses and shares, to a thoughtful email, a shop gift card, and more!
Fun
Our philosophy is 'people who like what they do, do it better'. Having fun and spending time with colleagues is encouraged; it makes life more enjoyable. There are many ways in which we foster fun, from team outings and competitions to Christmas and summer parties. Our Ministry of Fun ensures fun for all!

We are proud of our diverse working culture – it's what makes us Admiral! If you're looking for a workplace where you can just be yourself, you're in the right place!
Diversity & Inclusion
As a part of our ongoing commitments to our employees, we are devoted to providing a working environment that promotes diversity and equal opportunity and where there is mutual trust, respect for human rights and no discrimination.
We are very proud to be a diverse workplace and of all the fantastic work of our Diversity and Inclusion forum (a group set up to address positive change). In 2019 we set up six working groups, as part of the Diversity and Inclusion forum to ensure Admiral remains a safe, inclusive and diverse place to work.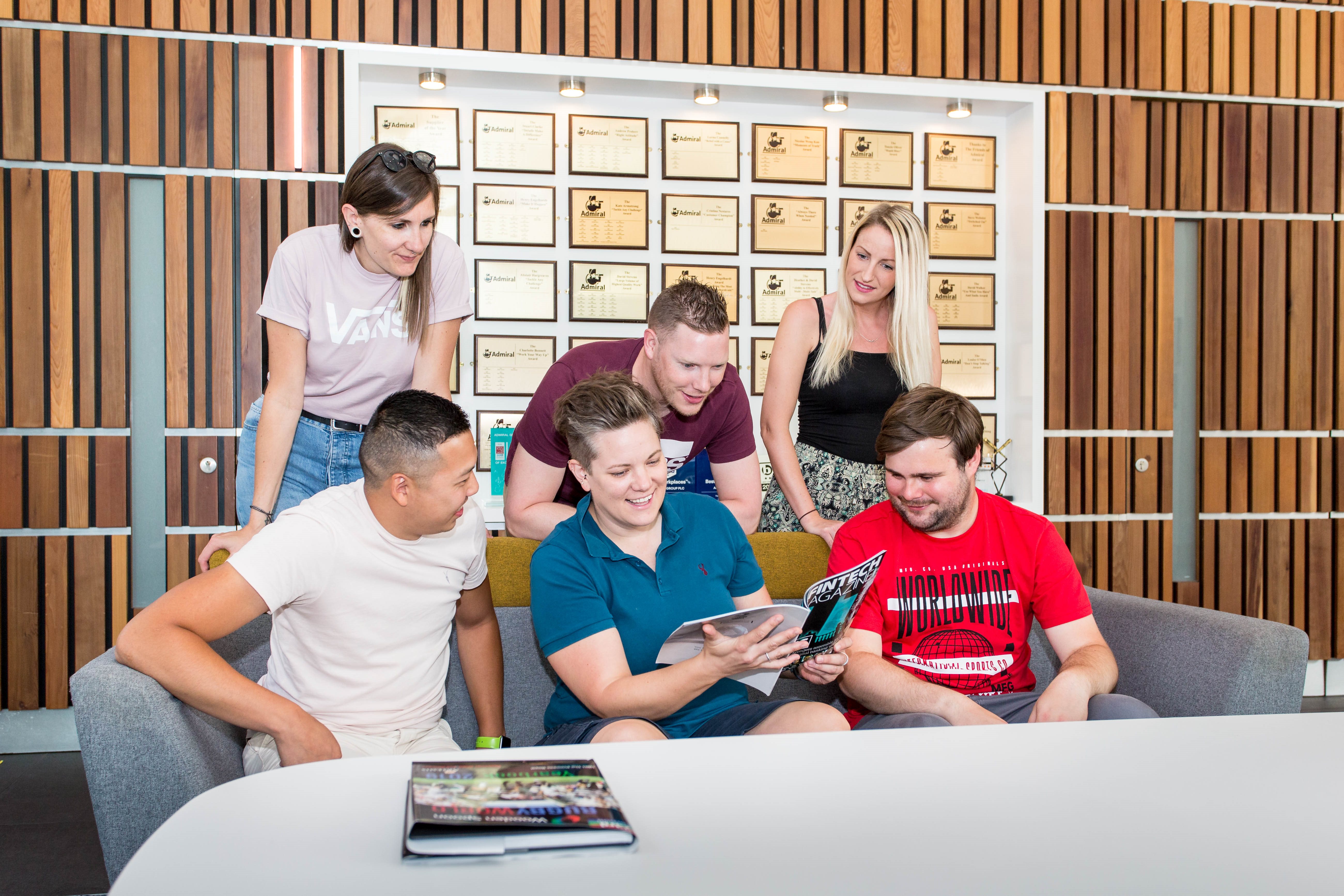 Gender
We are proud to observe a near equal representation of men and women across the whole business and a board which is almost 40% female.
In 2018, we reported a median gender pay gap of 3.6% and a mean gender pay gap of 12.8%.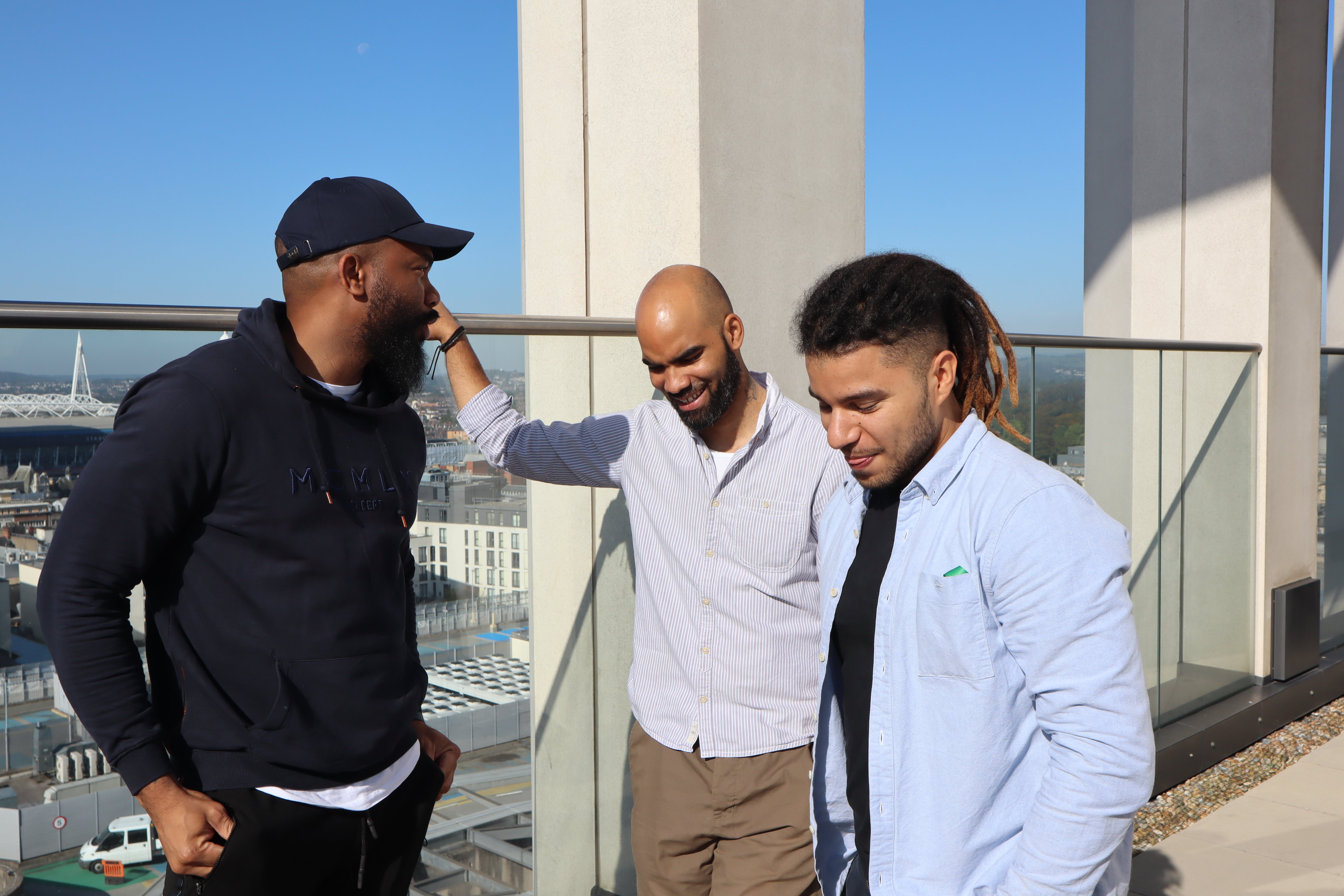 Ethnicity
There are people from 57 different nationalities working in our UK offices. We are committed to ensuring race or religion does not act as a barrier to entry, nor a barrier to progression.
There are 18 different religious or belief systems followed by staff at Admiral.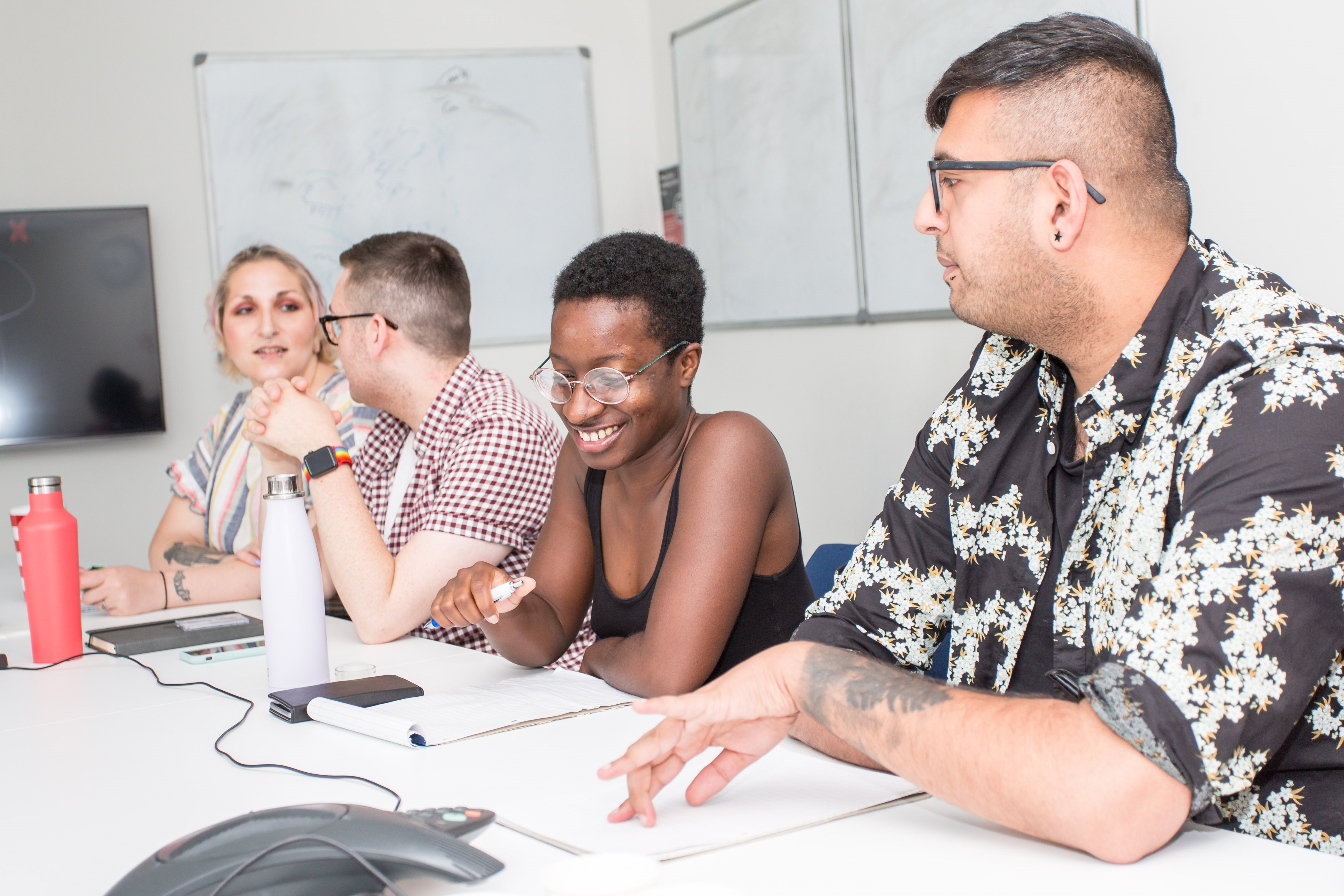 Sexuality
We want everyone to be able to be themselves here. 9.35% of our employees identify as LGB+, 0.1% employees identify as non-binary/gender neutral and a further 0.1% identify as trans.
In our annual staff survey, 97% of employees felt they were treated fairly regardless of their sexual orientation.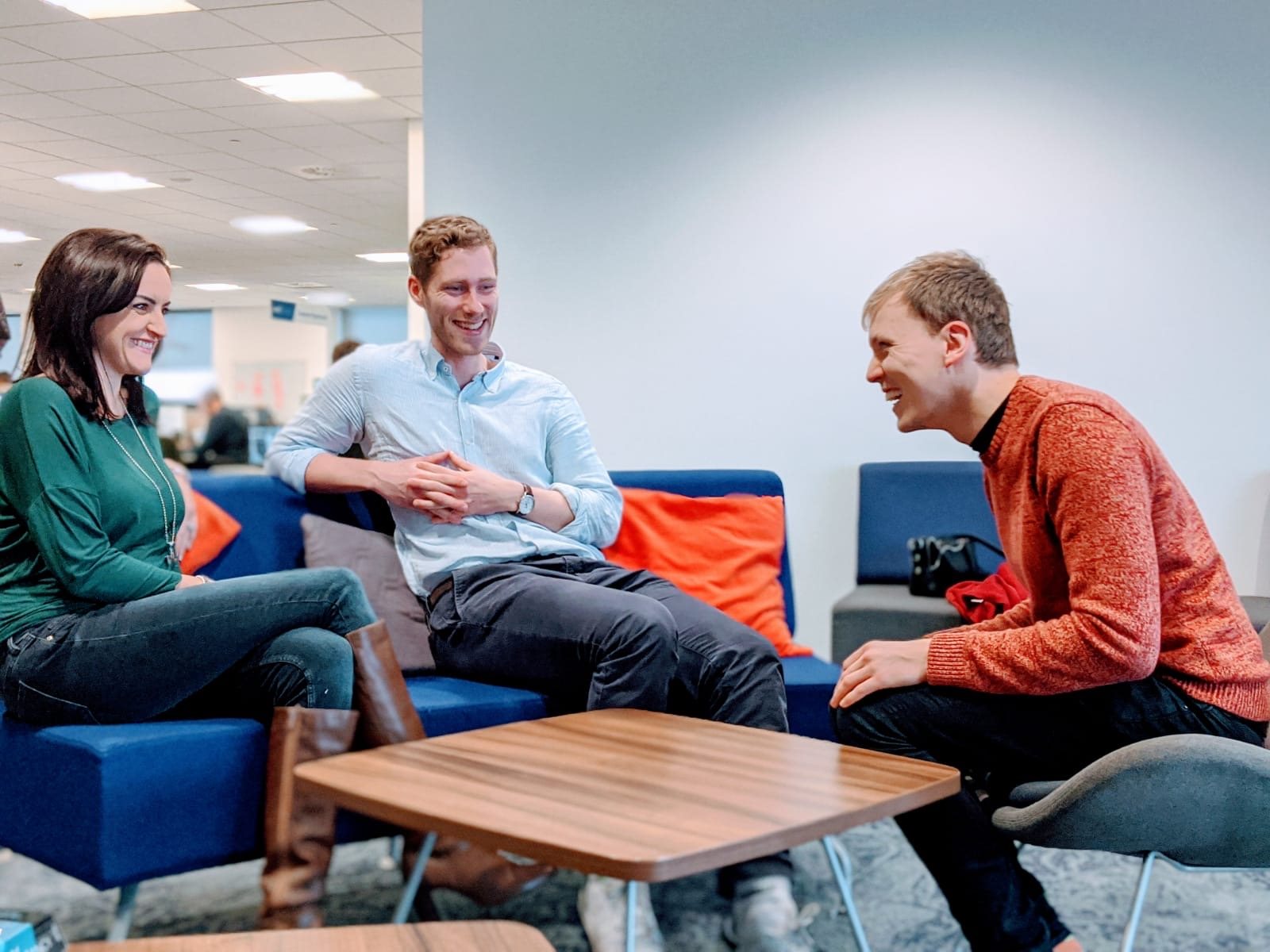 Disability

We believe that disability is not a barrier to success within the company, including progression into other roles. Just under 3% of employees consider themselves to have a disability or long-term condition.
We have a Disability Confident Status and are currently working towards a Disability Leader Status.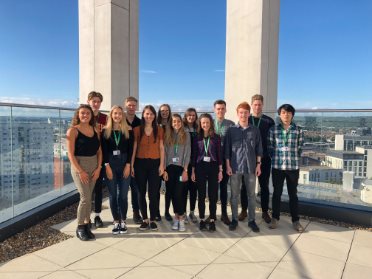 Social Mobility

The Social Mobility work-stream aims to highlight any barriers which disadvantages staff from particular social backgrounds, to remove these barriers where possible, and provide these employees with the tools to fulfil their potential.
Also, for our entry level roles, we do not ask for any minimum educational achievement.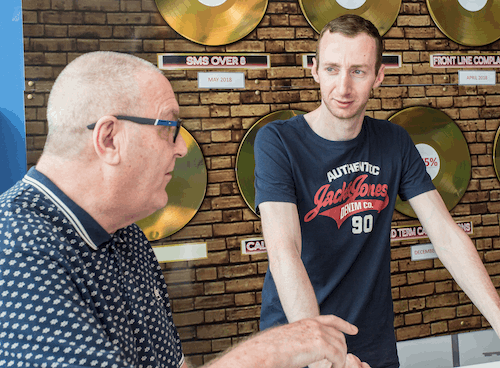 Age

Age is not a barrier at Admiral, where our employees range from 16 – 73. We also realise that at different points in your life you may need extra support. We offer paid time off for anyone over 50 for breast and prostate cancer screening, and the same for anyone who has a cervical smear test appointment at any age. In addition to this we also have a 'care for dependants' policy, where you might need some longer time off to care for older members of your family.
Admiral is committed to a diverse and inclusive workplace. Admiral is proud to be an equal opportunities employer and does not discriminate on the basis of race, sex (including pregnancy, childbirth, reproductive health decisions, or related medical conditions), national origin, gender, gender identity, sexual orientation, disability, age, or any other legally protected status. All qualified applicants will receive equal consideration for employment.