We've been running graduate programmes since 2006, so we have plenty of experience in training and developing Grads into successful and long-term employees.
We run two main programmes; our General Programme (open to any degree discipline) and our Data/Analytics Programme (open to STEM subjects). We also have many direct entry roles for graduates in a STEM discipline, who prefer to go straight into a data-oriented role, rather than do rotations.
Our General Graduate Programme is open to students of any academic discipline, though we do like to see a strong research-based degree, such as Business, History, English, Geography, Politics, Psychology etc. This is a 2-year scheme encompassing four 6-month placements across your choice of business areas to help you develop yourself and your skills. This programme is perfect for those of you who aren't yet sure of what kind of career you want to go into.
The Data/Analytics Graduate Programme is tailored for students of STEM subjects, in particular Mathematics, Physics, Economics and Engineering. You will need to have strong data analysis and mathematical skills, as well as be a logical thinker. Our analyst scheme is a 2-year scheme with three 8-month placements in analytical areas of the business, such as Management Information (MI), Pricing, Analytics, Claims, or Operations. This programme is perfect for those of you, who know you want to apply your maths skills, but aren't yet sure in what sort of role this might be.



Our aim is for the programme to help pave the way for you to have a successful, rewarding and exciting career with us.
Both programmes give you the flexibility to shape your own career with borderless opportunities. You will learn and progress, working alongside colleagues at all levels, as well as working abroad in one of our international offices if it suits your career path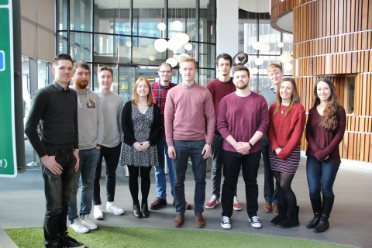 We invest in you
We know that training and development is hugely important to anyone starting a new career (or first job), so we invest heavily in you to make sure you get everything you want out of it. We understand that most people come to us with no prior knowledge of the insurance industry. So, you and your new grad cohort can expect a 5-week induction period to help you settle in, and get you up to speed with Admiral and the insurance world. We want you to embrace the Admiral culture, so we will also spend time on some team-building activities to help you all gel as part of a team.
Your first placement!
After your induction, you will be ready to start on your first placement with us! We tend to assign the first placement to you, depending on business needs and your background, to ensure a good match. All our placements will give you a good level of responsibility, ownership and support. However, it is your job to get the most out of any opportunities given to you, so you do need to be proactive and ambitious to be successful on each and every placement. You will be involved in choosing your next placements, bearing in mind where you want to take your career, as well as business needs and priorities.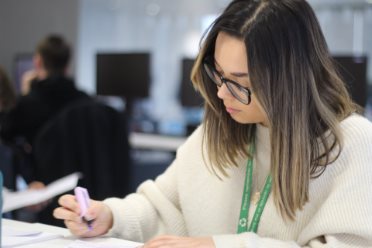 The Admiral Academy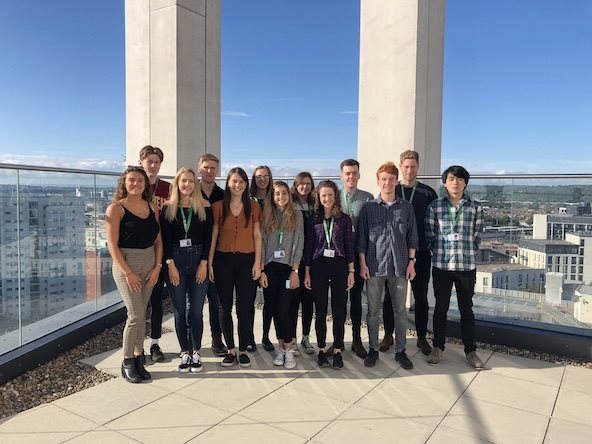 Throughout your placements, you will be invited to train with our inhouse training department, the Admiral Academy.

This training will give you the chance to get to know the business better, something which will put you in good stead to go on and succeed with us. You can also request training through the Academy, in anything from improving your confidence to your Excel skills.
Grow your CV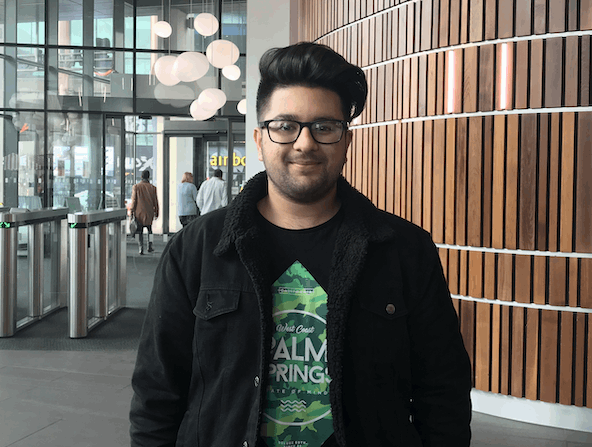 Both Graduate Programmes allow time for you to acquire a nationally recognised qualification with the Institute of Leadership and Management (ILM).

This qualification will require substantial input and commitment from you, but it is a great opportunity to further develop and enhance your skills and career prospects.


We are here to support you
Finally, we understand that transition from university can be quite a daunting experience, so to ease you into the programme we'll provide you with your own experienced business mentor, as well as a grad buddy. Your grad buddy is a graduate too, who's still on the programme, so they will know exactly how you're feeling. You can ask your grad buddy any questions, or just meet up for a coffee and a chat.

Your business mentor will be better suited to give you career advice or any other support you may need. Both will be a great avenue for you to network through, so definitely make the most of having them!
More questions?
Take a look at our FAQs...
Start date: September/October 2021
Starting salary of £21,000, reviewed annually based on your performance, plus £3,600 in shares every year (after 1 year of service).
28 days annual leave including bank holidays (pro rata on starting), plus up to 3 days unpaid leave every year
39.5 working hours per week (Mon-Fri) (flexi time)
24-month comprehensive training programme with a 5-week induction period
A permanent position with the company (subject to a 6-month probationary period

What are our Entry Requirements?

General Graduate Programme: degree in any discipline
Data/Analytics Graduate Programme: degree in a STEM, or another highly numerical discipline
The right to live and work permanently in the UK (we do not sponsor visas for these positions)
You must be available to work full time
Don't worry if you graduated a few years ago, we'd still love to hear from you!

What's our Recruitment Process?

Application form
Online Test
Skype interview
Final stage face-to-face interview