Are you ready to embark on a career journey that's as exciting as setting sail on the high seas?
Well, grab your compass and brace yourselves, because today, we're diving into the world of career progression at Admiral, and we've got an exceptional guide to lead the way – Lilly, Talent Partner extraordinaire!
Lilly is your trusted compass. With five years under her belt, she's here to share her journey and valuable tips to help you navigate the seas of opportunity within Admiral.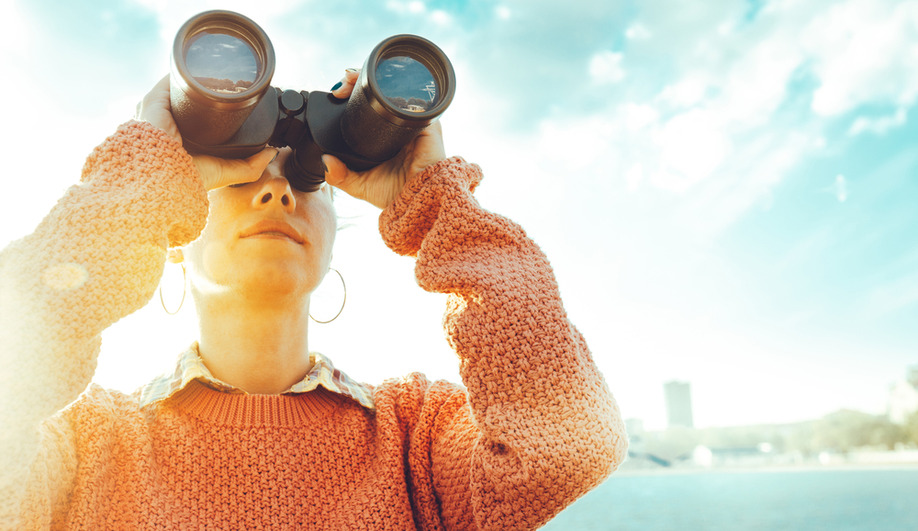 Are you searching for a business that prioritises your career development goals?
Join us as we sit down with Lilly to uncover the secrets of thriving at Admiral and propelling your career to new heights. Learn how she grew from the Claims team to beyond, turned a short stop-gap into a rewarding career, and built lasting friendships along the way.
This way to opportunities in claims
Can you tell us a bit about your journey at Admiral and how your career has progressed?
My Admiral journey began in September 2018 when I joined the Claims ADL (Accidental Loss) team as a Claims Handler. During my time as a Claims Handler, I helped with a few different projects and really got stuck into the role. I spent some time on a trial team dealing with complaints and when this ended, it sparked me to try something new.
After 10 months as a Claims Handler, I was successful in my application for the Management Support role within the department. This was an admin role where I assisted the Operations Manager & Management group with admin and general organisation of the department.
I held this position for around three years, during which I was heavily involved in the recruitment for the department. I found a real passion for helping bring in new talent to the department and thoroughly enjoyed seeing new people begin their journey in Admiral.
From here, I decided to apply for a role in the Recruitment Team as a Recruitment Officer. Never did I ever imagine a career for myself in Recruitment, but here I am one year into being on the team and I am super proud to have progressed to Talent Partner looking after recruitment for Customer Operations.
What initially sparked your interest in the Claims department?
To be completely honest, I only applied for the Claims Handler position as a very short stop gap (I only intended on staying in the role for the training period of around four weeks!). Working in the health care industry at the time, I decided to take the plunge and apply for a role in the Police, something I'd always been interested in.
I was successful in my application and told it would take months for my checks to come back before I could start my new role. I applied for Admiral, having heard about its good employer reputation, with the intentions of joining for a short time while waiting to start with the Police.
After two weeks of training, I fell in love with the company, and decided to decline the role with the Police and stick it out in Admiral. Fast forward five years, I can hand on heart say that was the best decision I have EVER made.
What was your favourite part about working in the Claims department at Admiral?
I loved the family environment of the Claims team. Although at times the role was busy, the support from managers and colleagues like Nick, was next to none! During my time in Claims I made life long friends.
Last year I watched my friend Kayleigh become a mother to my beautiful Goddaughter Milani and this month I get to stand by my friend Cristyn's side on her wedding day.
I met both Kayleigh & Cristyn during my time in the Claims Department and Kayleigh was my Senior when I first joined Admiral!
It's hard to believe that walking through those doors in August 2018 with the plan to use Admiral as a stop gap, that I would be here today with these incredible people in my life that I would not have had the pleasure of meeting if it were not for Admiral. So, for me, what makes the culture so great in the Claims department is the people.
If someone is considering a career in the Claims department at Admiral, what advice would you give them?
If you're looking for a career, give it your all! Anyone can progress and be successful here, as long as you have the drive and ambition to do so. Take part in projects and grab any opportunity you get by the horns.
Reflecting on your career progression at Admiral, what are you most proud of?
I'm most proud of how I've developed as a person over the last five years. I started in Admiral a shy girl and had very little belief in myself. Admiral has given me so much confidence and turned me into the person I am today. I can't wait to see where the next five years take me!
Set sail for endless possibilities
Ready to chart your own course towards a rewarding career at Admiral? We invite you to explore our wide range of opportunities.

If you loved Lilly's story, check out claims jobs. If you're a school or college leaver, or studying at university, explore graduate jobs in Cardiff. Your voyage to success begins with us.