There's a reason we've been named the best place to work in the UK, but don't just take our word for it. We caught up with Rachel Bryant, who joined us as a Software Engineer in 2020, so she could give us some insight into what a typical day looks like at Admiral.
For Rachel, one of the best parts about being a Software Engineer at Admiral is the opportunity to learn. Her job satisfies her appetite to learn, and not one day goes by without her picking up a skill or discovering something new from her colleagues.
Why not check out what she had to say and browse through a few of our Software Engineering roles to see if they could be a good fit for you?
What does a typical day look like for a Software Engineer at Admiral?
"We're lucky to get a lot of flexibility in our jobs, so I like to catch the sunrise on a morning run before my day begins. I start by checking my emails, calendar and Teams messages before going to the dashboard that lists all the tickets assigned to me. Usually, it's a mix of new features and bugs, and I'll decide what to prioritise first, depending on the size and urgency of the tickets. A little later, I'll make myself a coffee in time for my team's daily 10 am stand-up call. We each discuss what we've been working on, share any obstacles we're facing and set out what we want to achieve that day.
The rest of the day can vary quite a lot but generally, I spend it problem-solving and writing code. Software engineering requires a lot of collaboration with business analysts, testers, and other Software Engineers. So sometimes, I will have a couple of meetings to discuss the user stories in progress and software feature explanation."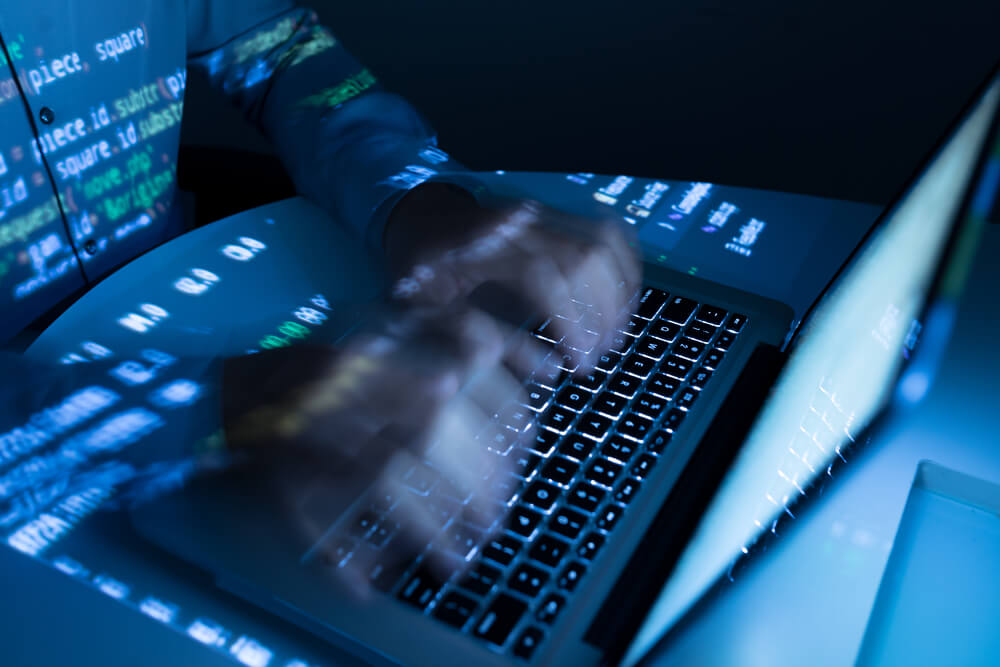 What is your favourite part of your job?
"There are endless opportunities to learn in a software engineering job, so my favourite part is picking up lots of new skills and discovering new tools. It's extremely rewarding when you can use those new skills to solve a challenging problem, and that's a big part of what makes being a software engineer so exciting. Admiral has supported me to pursue certification in areas that I find interesting, and I'm constantly learning new things from my colleagues."
Rachel hit the nail on the head here. There really are no limits at Admiral, and we encourage our people to follow their passions, whatever they might be.
What has been your most memorable day at Admiral and why?
"My most memorable day was probably when Programme Neo - our new claims system - went live for household claims. Everyone on the project worked so hard to bring it all together, so it was really gratifying to see the system being used by the business. It was a huge achievement for everyone involved."
This a key reminder from Rachel that every person at Admiral has an impact and contributes to the bigger picture.
What made you choose Admiral over any other employer?
"From the outset, I felt that Admiral was an employer with a great culture and one that really valued its people. Ever since starting, I've been constantly reminded how true that is."
And Rachel isn't the only person to shout out about our brilliant culture. Fellow Software Engineer Shweta explains that Admiral 'stands out as something special'.
What would you like someone interested in applying for a similar role to know?
"Just to remember that nobody knows everything. Some of the most important qualities of a software engineer aren't always the most obvious ones. Being open-minded, resilient, and willing to learn will put you in good stead."
How do you like to spend your time outside of work?
"When I'm not working, you'll probably find me covered in clay, throwing some very wonky-looking mugs and bowls at my local pottery studio. I also love to paint and usually have about 20 other hare-brained creative projects on the go at any time - it's my favourite way to unwind."
Hats off to Rachel here. We couldn't think of a better way to relax whilst also getting the creative juices flowing.
Find a Software Engineer job at Admiral
We've got a thirst for innovation. But to continue doing what we do, we need amazing people. That's all we look for. Our teams are brilliantly diverse, and that's what makes us able to achieve success for our customers.
If you've got the same hunger to learn and develop as Rachel, we want you on our team. Explore our jobs in tech and come on board.