We are not here to mass-recruit. We don't bring in a big group of MBAs and then hope for the best ones to emerge and the others to leave us. What we are looking for is a handful of special individuals who are seeking a personalized experience that will give them opportunities, challenges and freedom to explore – ultimately, for them to become the future leaders of this FTSE 100 company.
Yes, we do insurance – bet you think it's boring? Most of us thought that too. But then we discovered Admiral and the strategic opportunities and challenges of the industry – one where you can really make a difference. And we never left… If you are curious, pragmatic, nice to work with and are not afraid of making your own way, we want to hear from you.
We need leaders who want to have impact - and we'll help you get there.

Building Future Leaders, one at a time
So who are we - and what can we offer you

Founded by two INSEAD MBAs, the Admiral Group is "start-up that made it". We're a FTSE 100 financial services company, with a market cap of over £6bn and are recognized as one of the most profitable Property & Casualty (P&C) insurance companies in Europe.
Today we primarily sell car insurance to private individuals - we're market leaders in the UK but also have operations in Spain, Italy, France, and the USA. We also pioneered price comparison of car insurance in the UK and now also have price comparison operations in Spain, France, the USA, Mexico, and India. More recently, we have expanded into home and travel insurance, as well as financial products like loans.
A great company culture is integral to who we are, and in 2019 Admiral was voted the best big company to work for in the UK by the Sunday Times. We have won similar awards across all our international locations and when Milena Mondini takes over as Group CEO next year, we will be one of just two companies in the FTSE 100 with both a female CEO and a female chair - something we're very proud of.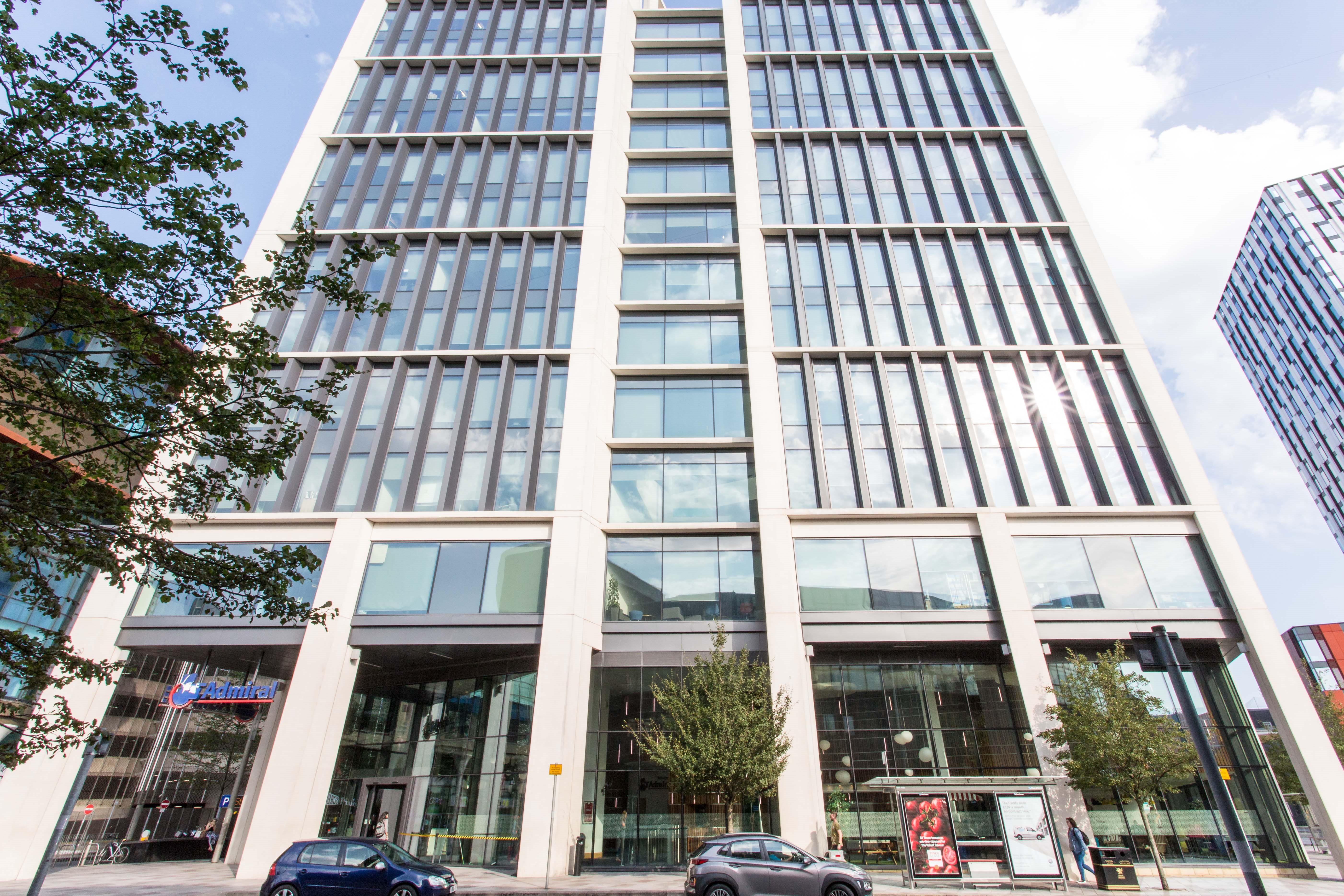 The importance of MBAs to Admiral's success

Admiral is an MBA success story. Our founders, Henry Englehardt and David Stevens, met at INSEAD in 1988. Many of our most senior managers came to Admiral following their MBA. We highly value the insights, ideas, and experience that an MBA brings, so we are always on the lookout for talented people to drive our business forward.

We don't know what Admiral will look like in 15 years' time, but we know it will be different. There are no barriers to what Admiral can achieve.
For those of you who see Admiral as in insurance company - we say that's what we mostly do now. But in the future - who knows? What has this got to do with you? Everything. We need the next generation of leaders, business builders, and managers.
We need people who are bright, hungry, intelligent, and decent. That's why we keep coming back to recruit MBAs. When Milena Mondini (herself an INSEAD alumna) becomes CEO next year, she needs the strongest people she can find to take Admiral to the next level.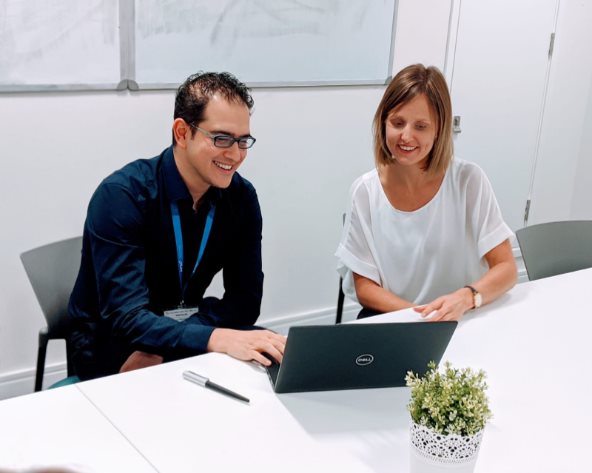 MBA Opportunities

Many of our most senior leaders began their Admiral journey on one of our MBA Leadership Programs. Our UK insurance CEO Cristina Nestares, as well as our Spanish CEO Sarah Harris, joined on the Future Leaders Program. Alberto Schiavon, our US CEO and Cosmin Sarbu, Head of Travel in the UK, joined on the SPARK Leadership Program. Whatever your experience, we're looking for people who can take nothing and make something; we're looking for people who make teams better; we're looking for people who can inspire and motivate those around them; we're looking for people who can grow into being great leaders. Why not you?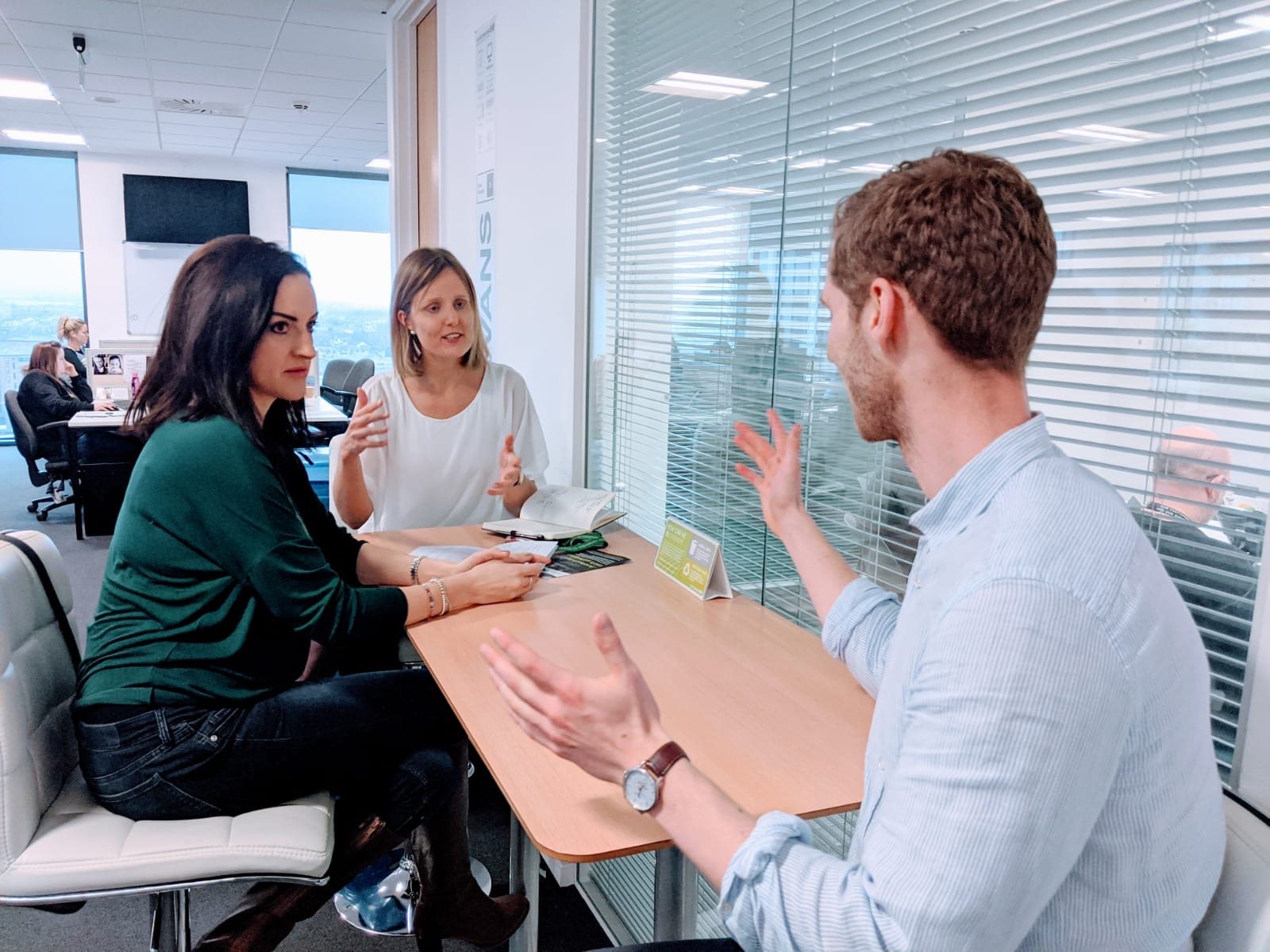 Future Leaders Program
Our future leaders work as internal senior strategy consultants, also known as Business Development Managers (BDMs), working directly for CEOs and senior management to solve real business problems. In the UK, the role reports directly to our Group CEO designate, Milena Mondini, and focuses on three areas – strategy, new ventures, and product – both in the UK operations and internationally. We are looking for leaders who want to have an impact - and we'll help you get there.
Strategic Pricing & Analytics for Risk
This program looks for analytical and strategically minded MBAs to join us as International Pricing Managers (IPMs) to help drive our pricing and risk selection capabilities into the future. You will provide strategic advice and support to Pricing and Analytics departments across the Group in order to accelerate the profitable growth of our international operations.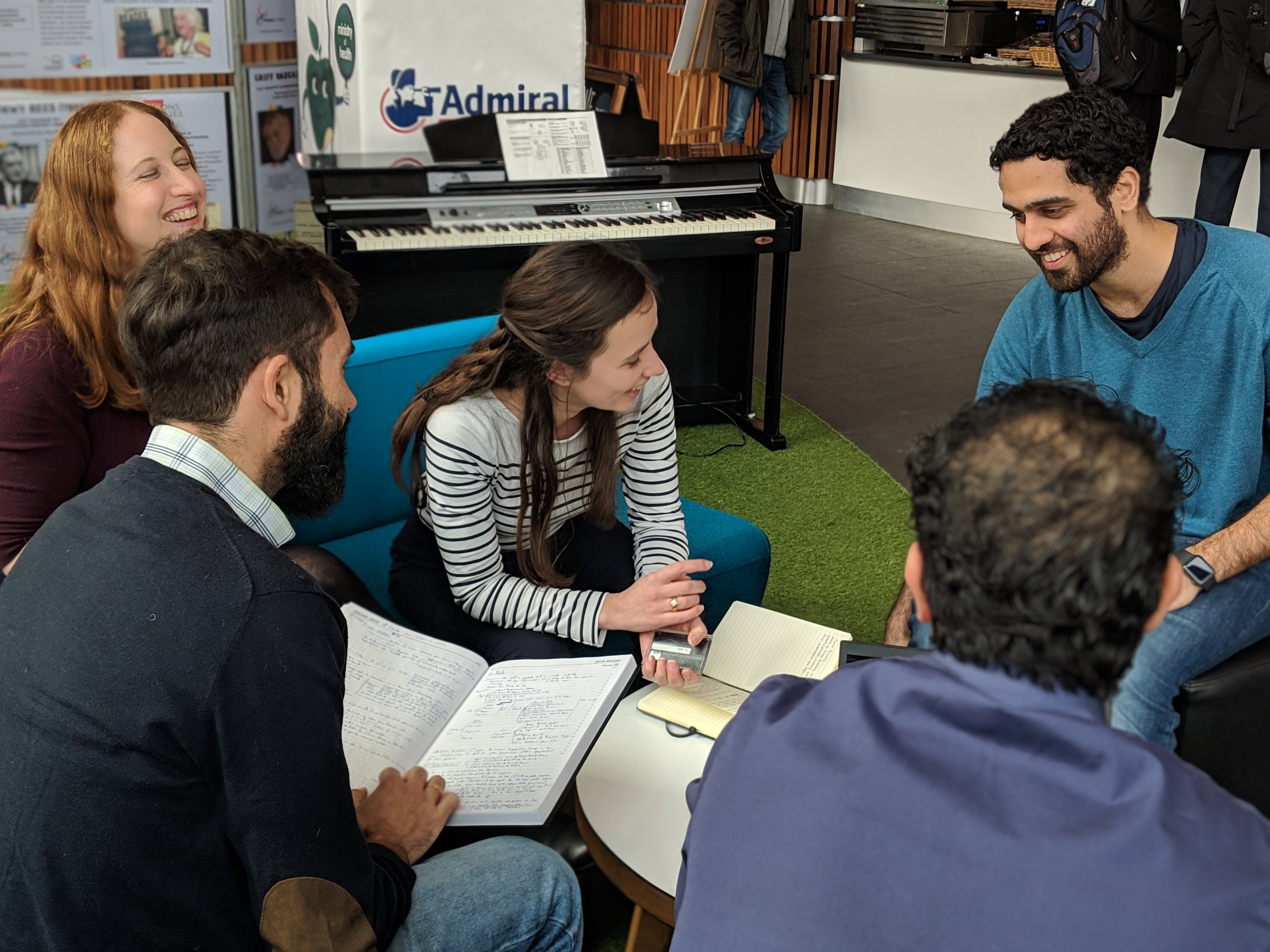 MBA Summer Internship

As an MBA intern, you will have the chance to complete a strategic project, with a focus either on our Future Leaders Program or International Pricing, giving you a real insight into the business. If you shine during your time with us, you'll have the opportunity to interview for a position on one of our MBA programs at the end of it.
To find the very best MBAs we believe we need to get to know you.
That's why we offer a personalised recruitment experience, turn things around quickly and work on a flexible basis with regard to start dates.
Our Recruitment Process:
Submit your CV via our website for the role you want to apply for. If your profile looks right for us, we will invite you to complete an online mathematical test, similar to the numerical portion of the GMAT exam.

Depending on your score, you will be invited for a first stage video interview with our Executive Recruitment Team.

You will be invited for up to two additional video interviews with members of the Business Development team or the International Pricing team (depending on the route you've chosen).

The final stage of our process is an assessment day, which consists of 3-4 interviews with senior managers (usually split over 1-2 days).

From SPARK Leadership Program to Deputy Head of International Pricing – Alok's story
** DEFAULT postresults.teaserlabel - en-GB **
MBA
** DEFAULT postresults.contenttypelabel - en-GB **
Blog
** DEFAULT postresults.publishdate - en-GB **
21/10/2020
** DEFAULT postresults.summarylabel - en-GB **
Tell us about your journey so far at Admiral "I've been in the company for over five years now, having joined as an International Pricing Manager on the SPARK Leadership Program. When I joined, the team was quite small with the goal of helping our international businesses to grow their pricing capabilities. I spent my first year and a half familiarising myself with the pricing systems through technical pricing projects as I had no prior insurance experience. It was very easy to learn from those around me including the senior managers who were all approachable from the start. I then started managing projects, working more closely with our international managers. In 2018, I spent six months in the Elephant operations (US) as the Internet Interim Pricing Director, helping the new CEO to rebuild the team there. This was just one example of international collaboration, but I worked on many other projects with our overseas businesses before taking the role of Deputy Head of International Pricing two and a half years down the line. As part of that role, David (Group CEO) asked me to develop analytics capabilities in the team, as machine learning was becoming an important part of our pricing methodology across the Group. We started hiring analysts with specific machine learning and data science expertise and we now have a separate International Pricing Analytics team." Can you tell us about a project that stood out for you? "One that jumps out was in my first year. There was a vast amount of public data available online from the latest government census. Goal was to identify anything that could be useful for us in pricing. I was given a lot of freedom to play around with the data and investigate creative solutions. The result was a new geographical scoring system for pricing, which would have huge loss ratio impact and financial benefits for the business. The interim Pricing Director role that I undertook for six months in the US was also a highlight. I got first-hand experience of leading a complex department in a fast paced and evolving organisation and I was advising the leadership team, following through with implementations, and really seeing the impact of my recommendations." How much international work does your role involve? "Although I manage a large portion of the team in the UK, our team works with a lot of autonomy which allows me to spend more time on our international operations. I work very closely with international leadership team, including CEOs, to  deliver and advise on key strategic pricing, analytics & data projects. I go wherever the challenge is. For example, I may go to the USA or elsewhere in Europe to work on a specific project or to spend time with the team to identify opportunities for improvement. This means I can maximise the potential of our team, by identifying projects that will benefit them, as well as the business. In general, the opportunities to work internationally depend on your capabilities and knowing the language helps, but there is a lot of demand from our overseas operations. We love it when people say they want to travel and work cross-culturally. There is a lot of flexibility and we work around your lifestyle and preferences. It is really tailored to the individual." What do you enjoy most about your role now? "I love the impact and exposure that comes with my role. I get to work with all the CEOs and international leaders on complex problems with exciting implications for the business. The role is vast and that means you can choose your own career path. There's so much going on that you have the chance to get involved in a lot of different things, for example international collaboration, data science, project management, people management, etc. We have people who progress from an MBA position into CEO positions across the Group and with an evolving business there are always opportunities to use the SPARK Leadership Program as a launchpad to move into senior roles internationally. Covid-19 aside, one of the highlights of the role is the travel. I enjoy spending time in different countries, talking to different people and learning from our international teams." Speaking of Covid-19, how have you found working from home? "I would say that things went much better than I anticipated. In International Pricing, we were used to working in remote locations as part of the role. Working remotely has brought us closer to our international operations because contact with them is now no different to that with our UK colleagues – it's all virtual. I think the geographical divide  has been blurred. Of course, with travel restrictions we miss the face to face contact and discussions with international managers, but technology has helped us a lot."Can you tell us a bit about the training for the role?"A lot of the training at Admiral is practical, learning by doing. You won't be sitting and listening passively. We look for people who are happy to learn from the bottom up and get their hands dirty from day one.  As we work with international and local teams with a variety of experience and personalities, you have a large pool of talent and expertise to learn from. There are plenty of opportunities for mentoring on projects too. Admiral is a very open company. You can easily go and talk to someone. People are friendly, they like to grab coffee and have a chat. It's simply a matter of asking and putting yourself out there. Within my first 18 months, I was already in the USA managing a department, so the learning continued as I progressed. You never stop learning in this role." Can you tell us a bit about what it's like to be based in Cardiff? "The main reason the SPARK Leadership Program is initially based in Cardiff is because this is where our Group HQ is, our training ground, and home to some of our most experienced people. It is a great place to learn the ropes and get a real feel for Admiral – the business and the culture. Besides that, I think the value for money in Cardiff is amazing. We have all the advantages of a big city but without the expense and frantic pace of life." What would you say to anybody who is considering applying for a position with us vs other large employers? "Simple – do you want to be a tiny part of a big company or a big part of Admiral? Admiral has the best of both worlds: we're a FTSE 100 international company with a culture that will give you the autonomy and freedom to innovate that usually only exists in smaller start-ups. Rarely will you find a company where you get the chance to work directly with the most senior managers and, in many cases, the CEOs on your first project." What advice would you give to anyone wanting to succeed in the role? "I think humility is the first thing. You should be ready to learn and work with people at every level. The second one is the ability to drive things forward. You'll be dealing with the unknown, but this means you have the chance to create your own solutions, the freedom to try things out, and to use your initiative. Finally, a sense of humour is important. People care about your personality and interests and they want to get to know the real you." What does the future hold for International Pricing? "The next two years are going to be a very exciting time for insurance, as we are going through the transformation of machine learning, big data and the cloud. It's an exciting time for people to join in pricing and data because a lot of big projects are happening right now and will continue happening for the next three to four years. So, if you like numbers, if data opportunities excite you, and if you want to take a leadership position with a real impact on the business, the SPARK Leadership Program is the best way to begin a career you won't regret." You can find out more about our MBA Leadership Programs and apply on our website. You can also follow our MBA Leadership Programs on Linkedin to get valuable insights into the company and culture. 
Read on


From MBA intern to Finance Manager at Conte.it – Stefano's journey
** DEFAULT postresults.teaserlabel - en-GB **
MBA
** DEFAULT postresults.contenttypelabel - en-GB **
Blog
** DEFAULT postresults.publishdate - en-GB **
12/10/2020
** DEFAULT postresults.summarylabel - en-GB **
Meet Stefano "I joined the Group in 2017 on the Future Leaders Program at Conte.it, our Italian operation. It was the charisma of our founder Henry that sparked my initial interest in the Group. Whilst studying for a full-time MBA in Bocconi, Henry and some colleagues visited campus to tell the Admiral story. I immediately felt a fit with Admiral and applied for a summer internship and, when my MBA finished, for a permanent position." Exposure to senior management "When I joined full-time on the Future Leaders Program, my first project involved reorganising the Claims department and creating a new governance function. Alongside this, I worked in Operations and Finance on numerous smaller projects. I then acted as PMO for Italy on the Group level Brexit project, which launched in 2018. From January to March 2019 I had the opportunity to work on several strategic projects alongside Costantino Moretti, CEO of Conte.it, gaining valuable exposure to senior management and having opportunities to raise my voice and be heard. I was then appointed Finance Manager for Conte.it in April 2019." International opportunities "With footprints in eight countries, mobility is key at Admiral.  My role has taken me from Rome to Cardiff and Seville on international projects. In September 2019 we held our Group Finance Management meeting in Seville, which provided another opportunity to travel and discover more about our international operations." Learning on the go "As with any role, there are challenges to be overcome. Sometimes, you simply have to roll up your sleeves and learn on the job. Moving around the business means constantly having to understand new areas, many of which require a large amount of specific knowledge. An emphasis on internal mobility and learning by doing allowed me to familiarise myself with the most important needs of an area in order to start delivering change and seeing results, often in small time windows. One of the most valuable skills for the role is the commitment to keep learning, as well as the willingness to experiment and fail. Pushing myself beyond my limits and having the opportunity to empower those around me has enabled me to pursue a diverse and rewarding career at Admiral to date."   You can find out more about our MBA Leadership Programs and apply on our website. You can also follow our MBA Leadership Programs on Linkedin to get valuable insights into the company and culture. 
Read on

MBA SPARK Leadership Program 20/21
** DEFAULT listwidget.vacancypartial.salary - en-GB **
** DEFAULT listwidget.vacancypartial.locationfreetext - en-GB **
Cardiff
Department
Pricing and Analytics
MBA
Office address
Tŷ Admiral, David Street, Cardiff, CF10 2EH
** DEFAULT listwidget.vacancypartial.description - en-GB **
Strategic Pricing & Analytics for Risk We're looking for analytical and strategically minded MBAs to help drive our pricing and risk selection capabilities into the future. About the Company
** DEFAULT listwidget.vacancypartial.reference - en-GB **
4255
** DEFAULT listwidget.vacancypartial.expirydate - en-GB **
26/11/2020

View
Shortlist
MBA Future Leaders Program 20/21
** DEFAULT listwidget.vacancypartial.salary - en-GB **
** DEFAULT listwidget.vacancypartial.locationfreetext - en-GB **
Cardiff
Office address
Tŷ Admiral, David Street, Cardiff, CF10 2EH
** DEFAULT listwidget.vacancypartial.description - en-GB **
"Admiral Group is looking for a handful of special individuals who are seeking opportunities, challenges and the freedom to create their own career path – ultimately, for them to become the future lea
** DEFAULT listwidget.vacancypartial.reference - en-GB **
4254
** DEFAULT listwidget.vacancypartial.expirydate - en-GB **
26/11/2020

View
Shortlist
View all jobs