Sheli Miller (Bocconi 2015), International Pricing Manager, gave us her honest review of what we know everyone thinks when you say "insurance".
Sheli shares how that first thought, and a little research, has taken her down a career path she never thought "insurance" could provide.
"When I initially saw the advert for the Admiral MBA internship, I honestly didn't consider it. It's insurance, right? So, I assumed it wouldn't be something that would interest me. A couple of weeks later I was speaking to an alum, and she said:
'Don't dismiss anything! Don't look at the field or the company - look at the job and what you will actually be doing.'
I went back over the job ads and re-read Admiral's and something clicked. I thought actually, I can do this, I would enjoy that, and that sounds amazing. At the end of the advert it said, 'we also look for a sense of humor', and I thought: ok, this is different! I started researching the company, and really liked everything I saw. I read about the company, the employees, the culture, the strategic opportunities, and challenges of the industry – one where you can really make a difference.
All that, plus the job description, and Admiral became my first choice."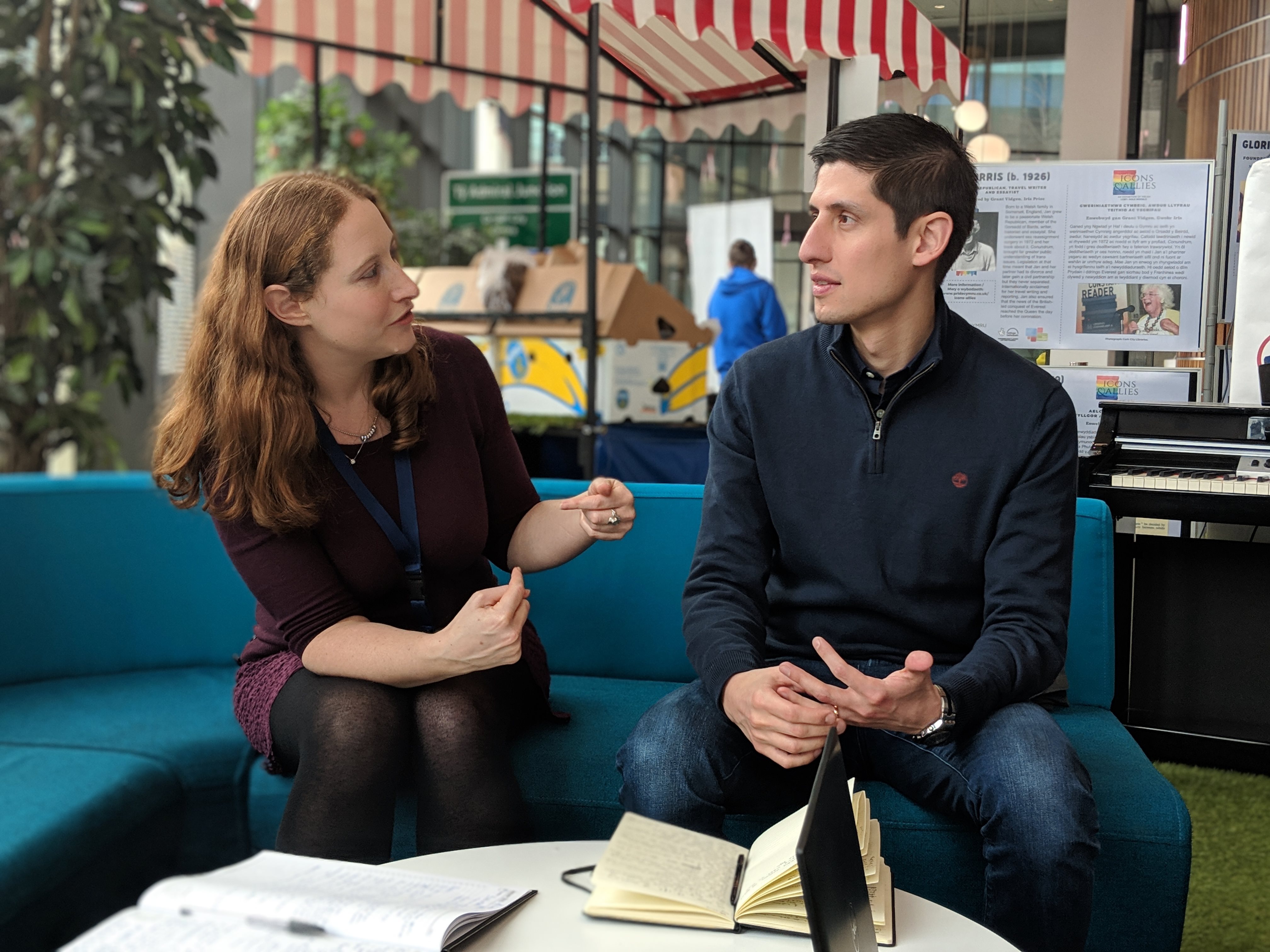 I sat down and wrote a cover letter of why I thought I was suitable. I was invited to an interview, which was followed up with a personal email to invite me through to the final stage video interview with senior managers. It's now my 5-year anniversary with Admiral since joining on that summer internship!
It was an amazing experience; I really enjoyed the company and the work, and I got to do things I wasn't expecting. We did lots of networking events and ports of calls around the company. I really loved it and really hoped I could come back.

On the very last day of my internship, I had an interview with David Stevens (Admiral Group CEO) for the full-time position of Business Development Manager (Future Leaders Program), and after a further video interview and completing my MBA I re-joined Admiral.
After about a year Claire-Anne Coriat, who was at that point the Head of the MBA Program, suggested I try Pricing. I knew what Pricing did, but I had no idea what International Pricing Managers (IPMs) did. So, I spoke with Amit Chandra, who is a friend and an experienced IPM at Admiral, to help give me an idea of the role. I joined as an IPM initially for a 6-month trial, and then joined as a permanent IPM, in which time I have seen so much growth and change in this area.
Each country in the Admiral Group has its own pricing department, and International Pricing initially started as a way to share pricing knowledge and expertise around the Group. Over time it's also become about coordinating between our different countries. A Pricing Manager is usually very technical and International Pricing Managers bring a lot of experience from other industries and backgrounds. The IPM role requires both these aspects along with the ability to think commercially, take ownership of projects, and think strategically.
One of my favorite projects really shows how you need to pull all these skills together; it was actually about windscreen claims. In the UK we barely look at them, because they account for such a tiny percentage of the loss ratio. But in some of our other countries, they account for as much as 5% of the loss ratio. I was asked to find out why!
I had to speak to Pricing people in all our different countries, as well as Claims people to really understand how the claims are handled and what the commercial arrangements are. It turned out there were so many different factors driving the difference between the UK and our international operations, for example, the lower premiums in other countries affects the proportion of the windscreen claims. Some countries were also much better at handling windscreen claims from an operational perspective, so we learned a lot.
This was a very analytical project, but also required talking to and working with many different people. The combination of these skills is what makes an IPM successful."
I never would have thought going into insurance could be so interesting, but my career to date with Admiral has given me great exposure to a variety of strategic projects and it's great having the autonomy to make decisions and drive your own career path. I would definitely recommend the MBA internship as well as the Future Leaders Program to any MBAs considering their next career move."