Admiral was launched on January 2, 1993, co-founded by two MBAs: CEO emeritus Henry Engelhardt and current Group CEO David Stevens. We asked founder, Henry Engelhardt, how he sees Admiral – both now and in the future…




"Admiral is an MBA success story. David and I met whilst completing our MBAs at INSEAD in 1988. We went our separate ways for a bit and then got together, in the middle of 1991, to create and run Admiral.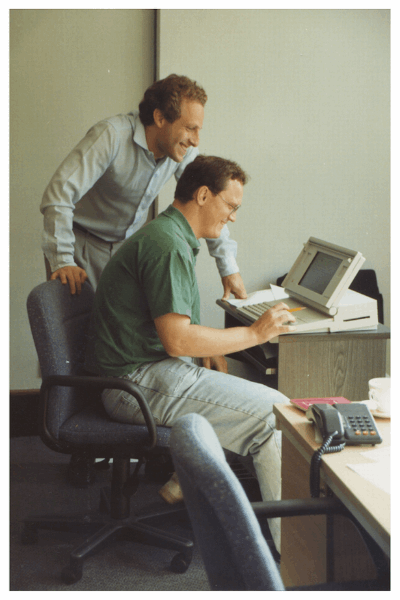 Today we primarily sell car insurance to private individuals - we're market leaders in the UK but also have operations in Spain, Italy, France, and the USA - with a bit of home insurance and loans thrown in for good measure. We were the first to launch price comparison of car insurance in the UK, and now also have price comparison operations in Spain, France, India, Mexico, and the USA.
But that is the past and the present, what about the future? What are we going to do next? And the answer to that is: I honestly don't know! I don't know what this company will look like in another 15 years' time. I know it will be different, but I don't know how. It isn't far-fetched to think that someone reading this might be the catalyst for defining the Admiral of 2035.
Since we launched all our growth has been organic. Historically, we have not been known for doing acquisitions, but that could change going forward. We are one of only two firms in the FTSE 100 to have gone 10 consecutive years, from 2004 to 2014, right through the heart of the previous crisis, making record profits every year. We floated on September 23, 2004, at £2.75 a share.

We've paid over £3 billion in dividends and the shares are now worth £23 each. Our market cap is right around £7 billion, all from that humble start on January 2, 1993.
But Admiral is changing - we recently announced that David will soon step down as CEO and turn the job over to Milena Mondini, an INSEAD alumna herself. It will be the first time in Admiral's history when it is not led by someone who was there on day 1. It will also make us one of just two companies in the FTSE 100 with both a female chair and female CEO.
So why did I, and now David, choose to retire? When Admiral came into being in the early 1990s, the large and established insurance companies of the day were being led by 50-60 somethings. David and I were in our 30s. We did things differently. We were happy to pick up on new technology, new ways of management, and take risks. It came naturally. And, very simply, we destroyed those old, established insurance companies of the day.
A few years ago, we realized that Admiral was now the large and established insurer of the day. And we were being led by 50-almost 60 somethings! We were soon to be part of the problem, not the solution. It was time to begin the transition to the next generation. So, we did.
For those of you who see Admiral as in insurance company, I say: that's what we mostly do now. But the future? Who knows? Since our inception, we have been an innovator and disruptor, developing new products like Multi-Car and Car Sharing that reflect the changing nature and needs of our customers. But, customer needs are fast-changing, and alongside rapid advances in technology, this means we need to move fast to remain relevant.
For a company without a mission statement here's our mission statement: Satisfy customers, make money, have fun. Doesn't say anything about insurance, does it?"